If you think you can't do something with HAProxy, go have a look, because you probably can.
Onward and upward! In 2022, many happy HAProxy users turned to G2 – a leading aggregator of user reviews and product ratings – to leave their feedback. These user reviews were so positive that G2 recognized HAProxy as a Leader in Load Balancing, DDoS Protection, and API Management, with an additional leadership position for momentum in the load balancing market.
The "Leader" designation signifies that HAProxy has earned best-in-class ratings from verified customers for customer satisfaction scores and market presence.
As a result of the great feedback from real users, HAProxy also received award badges for our Web Application Firewall (WAF), our ability to deliver results and return on investment (ROI), and for being the vendor users were most likely to recommend. Honestly, we are flattered and humbled by our community's enthusiasm.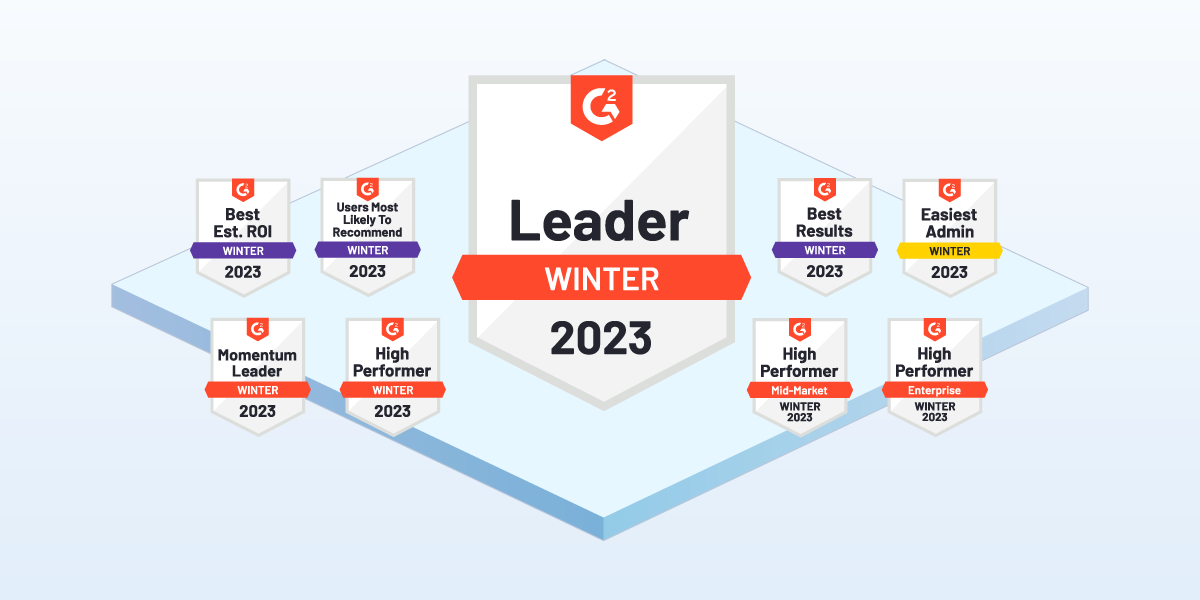 G2 Users Praise HAProxy's Performance, Support, and Community
The volume and positive sentiment of user reviews on G2 highlight the strength of the HAProxy community, the excellent user and developer experience, and the commitment of HAProxy Technologies to its customers. One reviewer said of HAProxy:
Simple to use, scalable, outstanding performance and great support from the community and HAProxy Enterprise.
Another remarked:
Every company in the world that offers support should be taking a look at how HAProxy is doing it. They are setting the standards and raising the bar in more ways than one.
HAProxy users on G2 consistently praised the high performance, reliability, and flexibility of HAProxy's products. One reviewer commented:
HAProxy is fast, it will run well on the lowest spec hardware, and you don't even need to think about resources until you have tens of thousands of connections.
Based on G2's reports and user reviews, our users and customers can be confident that HAProxy provides an industry-leading secure application delivery platform. One reviewer wrote:
HAProxy is the best you will find when it comes to load balancers.
It's great to hear such high praise. Our development and support teams couldn't have wished for a better holiday present at this time of year!
Market Leadership Part of Growing Technical and Commercial Momentum
The incredible user feedback and G2 rankings come shortly after the release of HAProxy 2.7 and HAProxy Fusion Control Plane, one of HAProxy's most significant and visionary product launches yet, and the annual HAProxyConf community event. Hundreds of HAProxy customers and community enthusiasts gathered in November in Paris, France, for HAProxyConf 2022.
The release of HAProxy 2.7 introduces traffic shaping, stick table sharding, improvements to scalability, and many more updates, bringing even more value to HAProxy's community of open-source users.
HAProxy Fusion – launched at the conference – gives enterprise customers the power to simplify, scale, and secure their HAProxy application delivery infrastructure. With HAProxy Fusion, businesses can manage and monitor all their HAProxy Enterprise instances from a single UI or API, whether on-premises or in the cloud. The new centralized control plane makes it easier to extend HAProxy Enterprise's security and performance advantage across large and diverse organizations.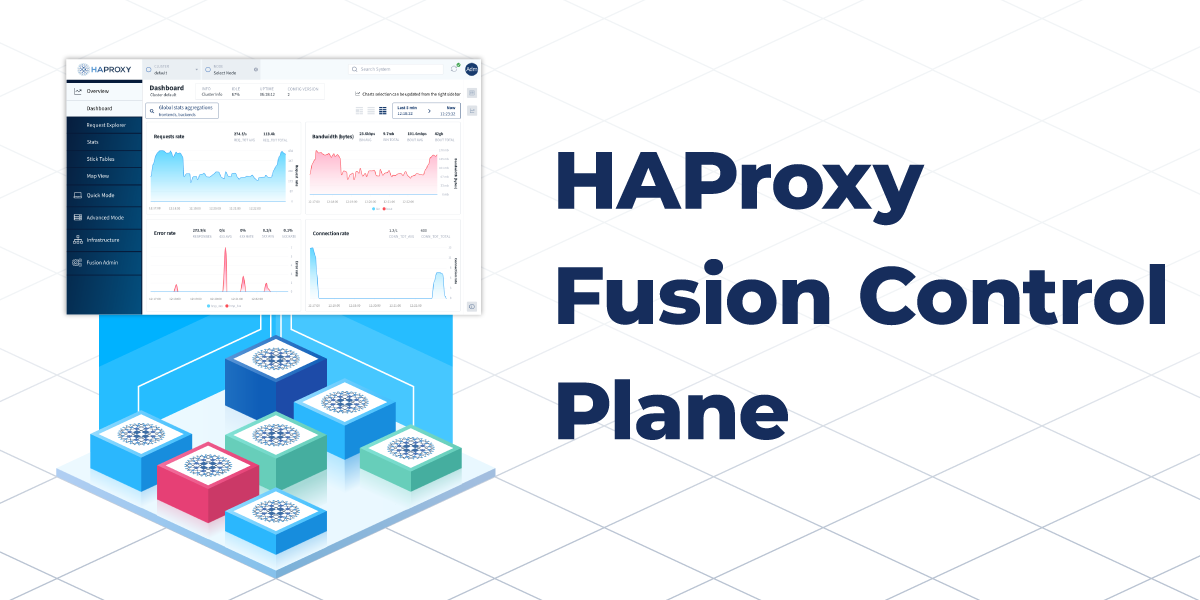 "HAProxy Fusion is a vital part of our vision for end-to-end application delivery that is simple, scalable, and secure," said Andjelko Iharos, Director of Engineering, HAProxy Technologies. "It is the foundation for what will become a single pane of glass to manage the entire suite of HAProxy products. For the many businesses overwhelmed by the complexity and inefficiency of modern application delivery, HAProxy Fusion will cut through the noise to provide simplicity, scale, and security from edge to origin and the whole application lifecycle."
HAProxy's leadership position in G2's reports reflects the growing technical and commercial momentum stemming from our expanding product portfolio, market presence, and community engagement. We couldn't be more proud of what our team and community have achieved.
HAProxy's High Performance and Security Backed By Real-World Deployments and Benchmarks
Our users' focus on HAProxy's market-leading load balancing performance and DDoS protection is backed up by recent empirical testing and benchmarking.
At HAProxyConf 2022, Willy Tarreau, the original creator of the HAProxy load balancer and lead developer of the open-source project, showed how HAProxy's high-performance application load balancer increases server capacity and reduces total power consumption. The demonstrated configuration with HAProxy needed only one-third of the application servers required by the same setup using network load balancing alone. In a real-world scenario, users could halve their cloud costs and power consumption with HAProxy.
By making application infrastructure more efficient, especially at scale, HAProxy is one of the leading enablers of sustainable IT, allowing businesses to deploy high-scale and high-performance applications with significantly lower energy use and carbon footprint compared with alternative solutions.
At HAProxyConf, presenters from LinkedIn, Roblox, and SoundCloud showed how they are scaling and securing their applications and businesses by leveraging HAProxy's performance advantage over the competition, providing higher throughput, lower latency, and lower resource use. Real-world benchmarks from these demanding enterprise users showed that HAProxy is the world's fastest software load balancer providing exceptional DDoS protection via near-instant rate limiting on abusive traffic, supporting the feedback in our user reviews on G2.
When evaluating reverse proxies for their new traffic stack, LinkedIn found that HAProxy smashed performance expectations. Testing for latency degradation above 10ms with traffic scaling, HAProxy scaled 12x higher than Apache Traffic Server and 4x higher than Envoy.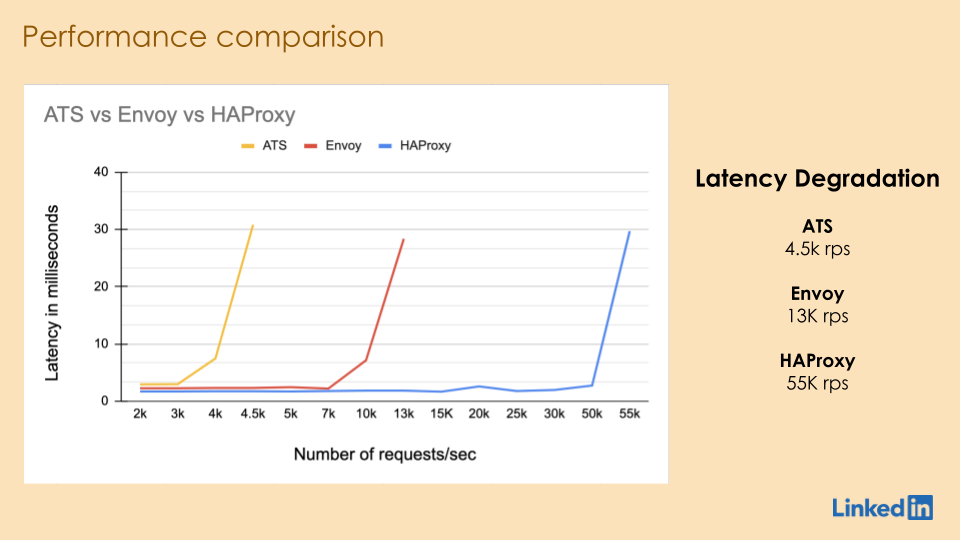 Comparing HAProxy with Envoy and Traefik, Roblox found that HAProxy delivered an unbeatable performance in both throughput and latency. HAProxy provided up to 2X higher throughput and 3X lower latency than Envoy and 10X the performance of Traefik.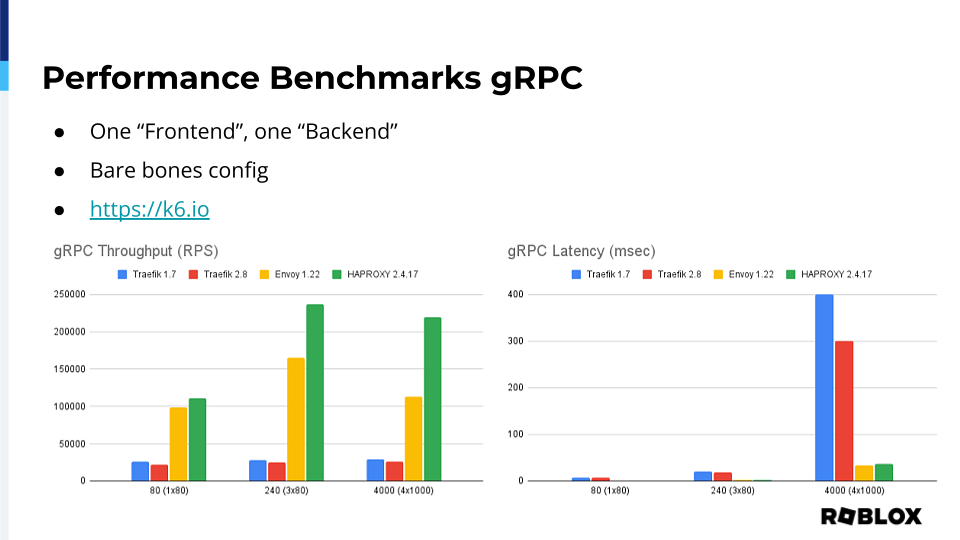 SoundCloud used HAProxy Enterprise and the stick table aggregator to deliver DDoS protection that is decentralized and fast to react – preventing abusive traffic from significantly affecting service availability and integrity. SoundCloud showed how they achieved this result using 40 CPU cores (with peak load using 20 cores) and a 10Gb/s Ethernet connection, making HAProxy a cost-effective DDoS protection solution compared to CDN services.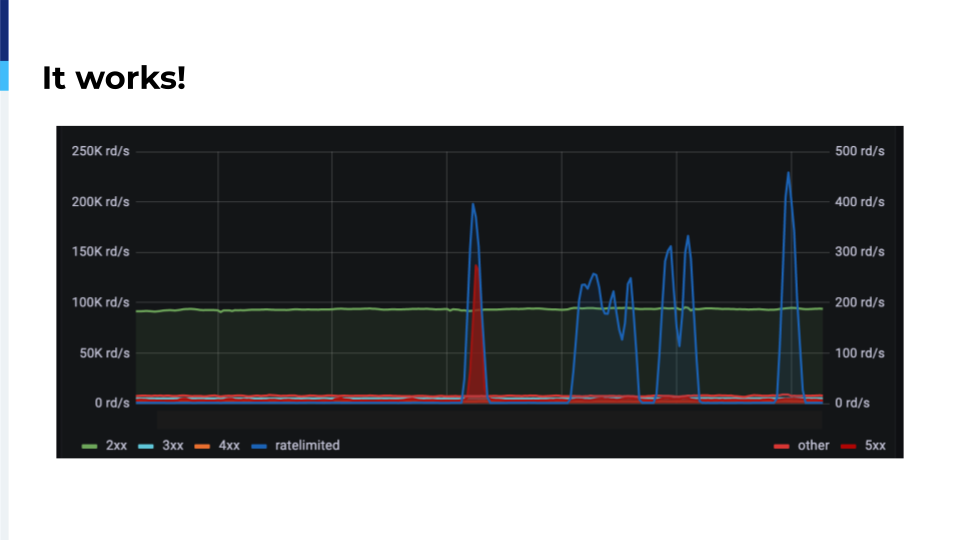 HAProxy Positioned as Top Secure Application Delivery Platform
Taking the new G2 reports, user reviews, and real-world benchmark results together, HAProxy is positioned clearly as a market leader in application delivery and customer experience.
Following the launch of HAProxy Fusion Control Plane and with the successful ongoing limited release of HAProxy Edge – a globally distributed application delivery network (ADN) built on turnkey HAProxy infrastructure – HAProxy Technologies is well positioned to realize its vision of providing the world's top secure application delivery platform. HAProxy offers the utmost performance, observability, and security at any scale and in any environment, with a portfolio of solutions to meet any use case on a spectrum ranging from complete flexibility and user control on one end to fully managed infrastructure as a service (IaaS) on the other.
There has never been a better time to get started with HAProxy. New users can download the community version of HAProxy and join the community at http://www.haproxy.org/ or request a trial of the enterprise products at https://www.haproxy.com/ to benefit from even greater management and monitoring capabilities with HAProxy Fusion Control Plane, powerful security features including our Advanced WAF and anti-bot modules, and of course the now-famous authoritative Enterprise support.
Subscribe to our blog.

Get the latest release updates, tutorials, and deep-dives from HAProxy experts.