Our users love HAProxy.
The feeling's mutual.
User reviews on G2 rank HAProxy as a Leader in Load Balancing, API Management, DDoS Protection, and WAF.
HAProxy is the best multi-purpose load balancer on the market.

Edgars V. – Senior IT Specialist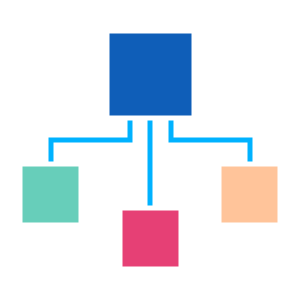 Load Balancing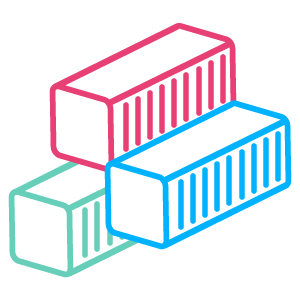 Kubernetes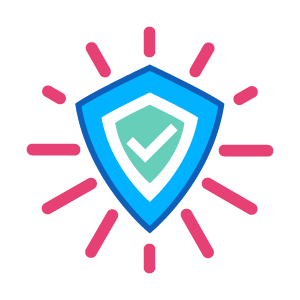 Security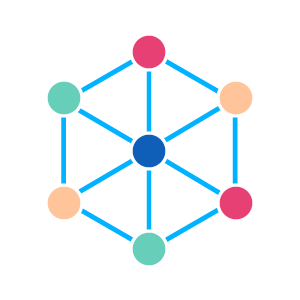 Service Mesh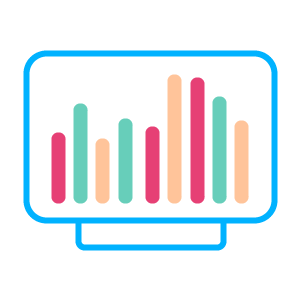 Observability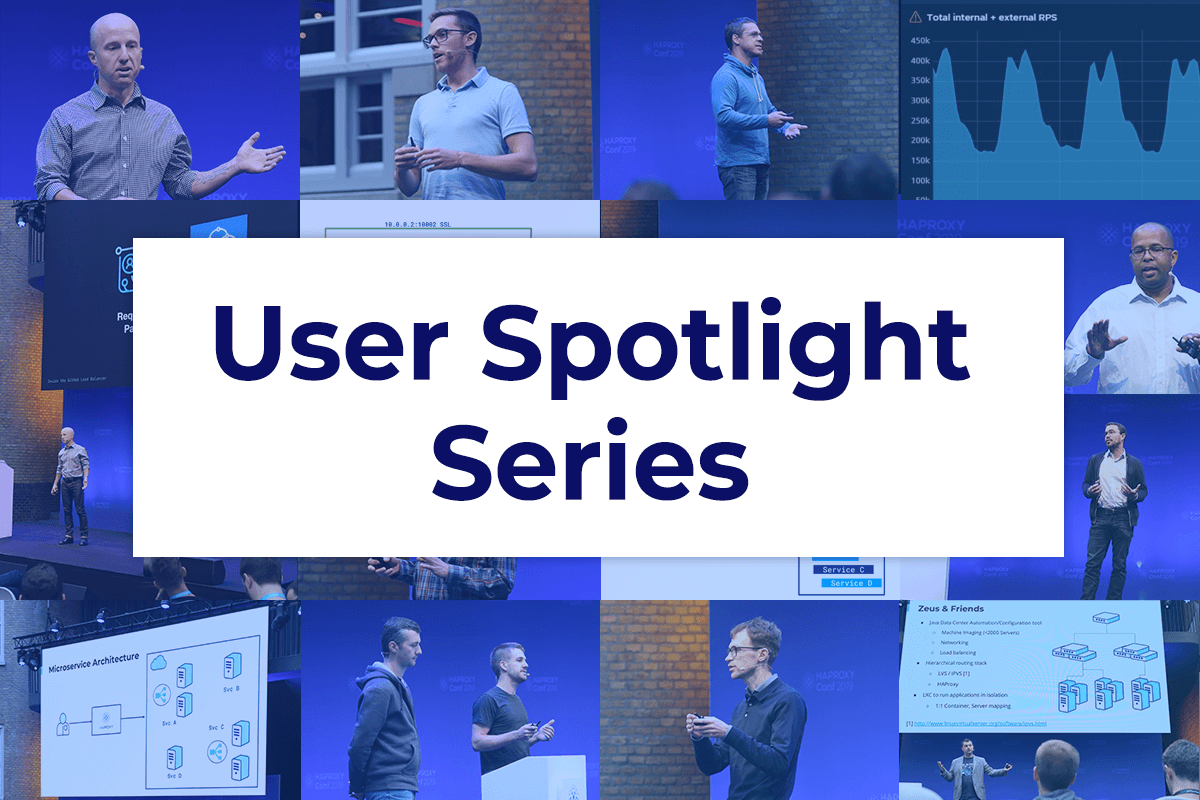 HAProxy User Spotlight Series is a video library showcasing how some of the world's top architects and engineers chose to implement HAProxy within their application architectures.
HAProxy Powers the Uptime of the Cloud Era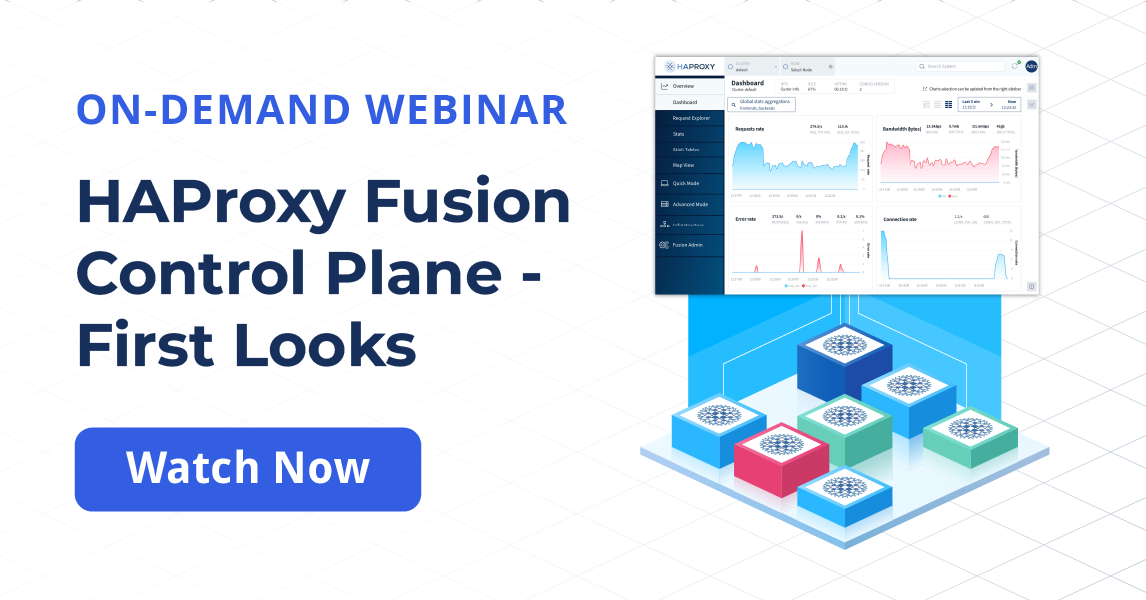 ON-DEMAND WEBINAR
HAProxy Fusion Control Plane has the power to simplify, scale, and secure your HAProxy Enterprise application delivery infrastructure. As a control plane tailored to the nuances of load balancing, it enables advanced workflows that help you manage fleets of load balancer instances from a single UI or API. In this webinar, we introduce HAProxy Fusion, show how it complements our existing product suite, and demonstrate some key features.
In this webinar, you will learn about:
Fleet management using HAProxy Fusion's clusters and nodes

Observability of HAProxy Enterprise load balancers

Role-based access control per cluster

HAProxy Enterprise configuration snapshots and rollback

Automation of app delivery workflows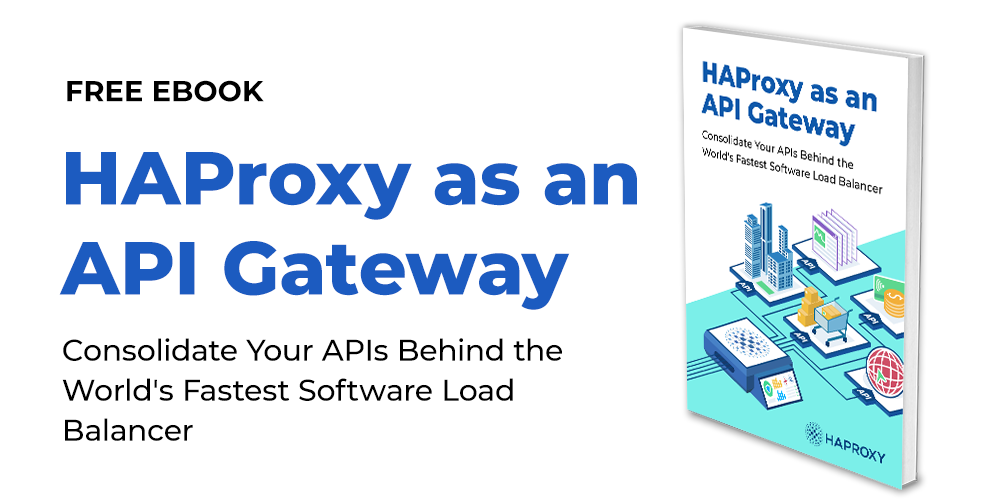 FREE EBOOK
This ebook provides a comprehensive overview of how to use the HAProxy load balancer as an API gateway, demonstrating how to enhance the security, reliability, and observability of your services.
Learn how to harness HAProxy as an API gateway, including how to:
Route and load balance HTTP traffic
Enable health checking of backend servers
Configure and visualize HAProxy metrics
Cache API responses
Authenticate users and monetize your services
Secure your applications against bots and other bad actors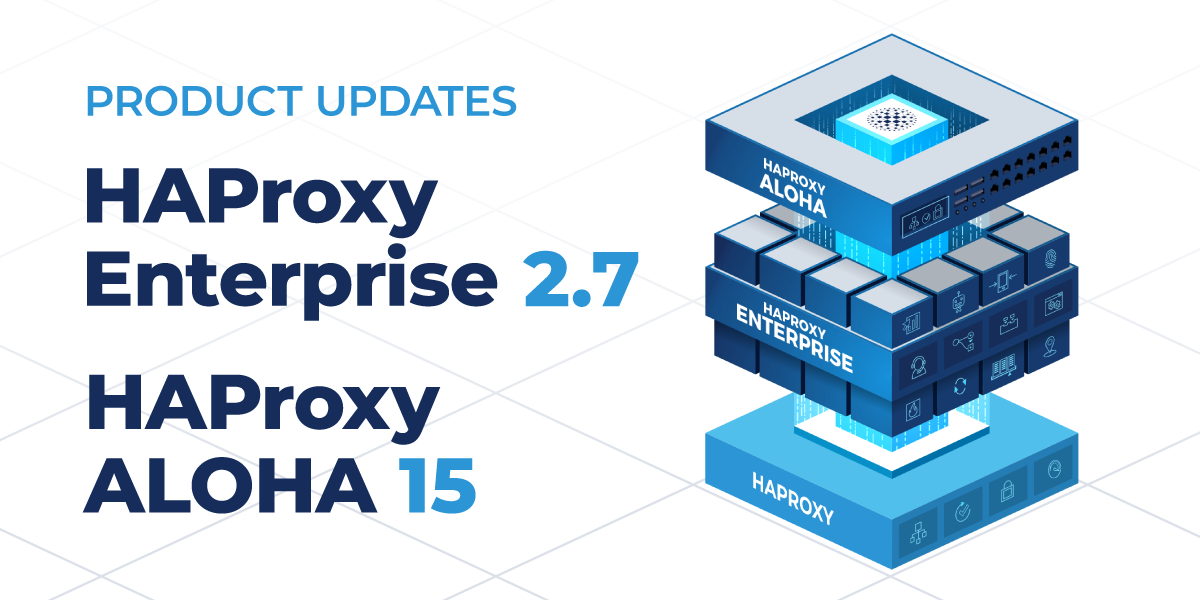 HAProxy Enterprise 2.7 and HAProxy ALOHA 15 are now available. Users of our enterprise-class software load balancer and hardware/virtual load balancer appliance who upgrade to the latest versions will benefit from all the features announced in the community version,...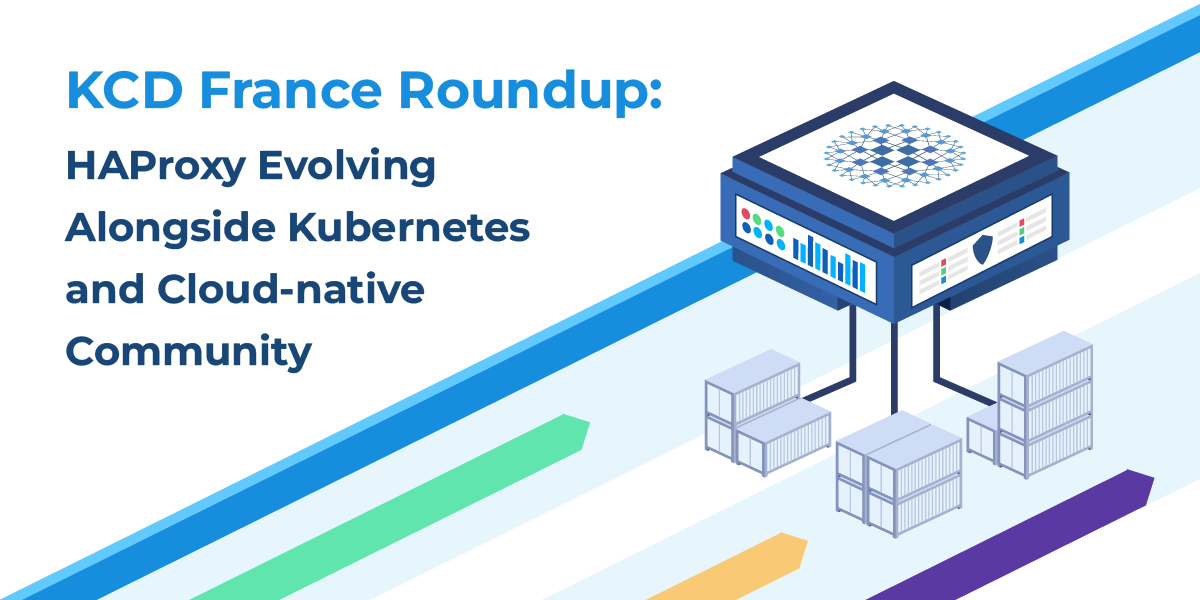 HAProxy Technologies attended Kubernetes Community Days France 2023, where 800 participants gathered to discuss cloud-native and DevOps technologies. It's always a delight to interact with the heart of the industry and hear how professionals and hobbyists are...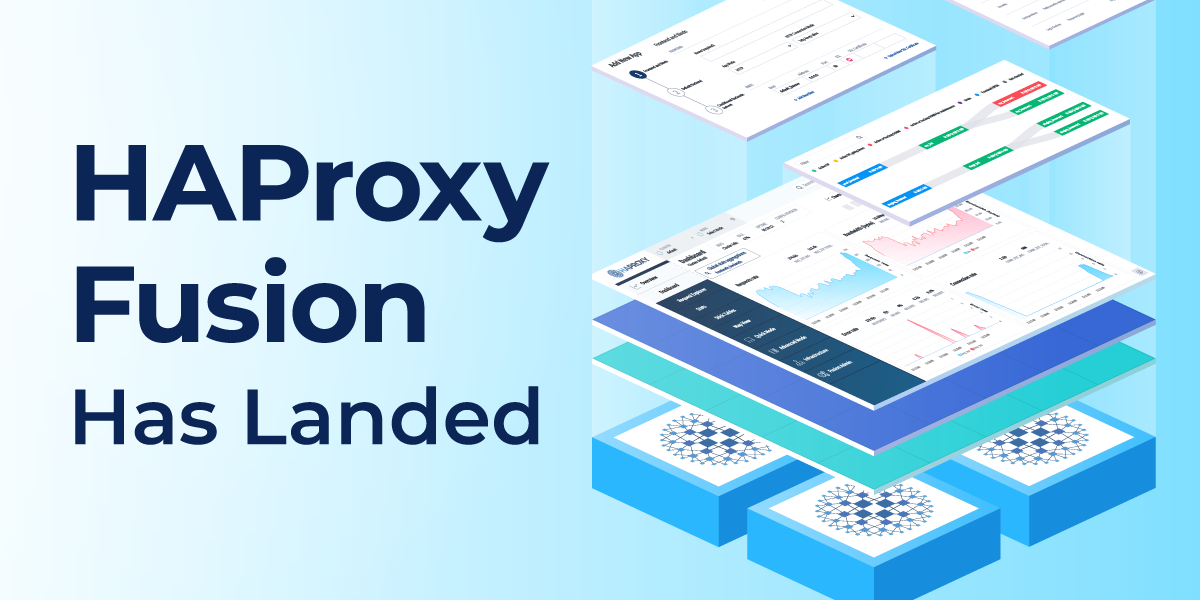 HAProxy Fusion Control Plane enables your business to scale up, launch new products faster, and improve security and resilience.
Contact the authoritative experts on HAProxy who will assist you in finding the solution that best fits your needs for deployment, scale, and security.