The curtain rose and fell on another spectacular Black Hat USA, the conference set against the backdrop of fabulous Las Vegas in the Mandalay Bay Convention Center. We knew upon hitting the Strip that all the glamor and neon lights were just the preshow for the main event: innovation and the latest in cybersecurity. We couldn't wait to show attendees and fellow vendors what we had to offer.
When we reached the conference center, we set up our familiar HAProxy Technologies booth adorned in blue and white. Our booth theme mirrored the security model we'd soon share with attendees: deep, targeted, and scalable security. We were eager to connect with our community and prospective customers and demonstrate how HAProxy's security solutions adapt to business needs. That buzz was palpable among other vendors, but maybe everyone was just happy to have some air conditioning—a welcome respite from the desert heat!
From the moment Black Hat USA 2023 kicked off, the bustling conference hall had cybersecurity top-of-mind. While artificial intelligence was a core theme in the conference keynote, security professionals soon swarmed our booth, grappling with threats like DDoS attacks, malicious bots, and anomalous traffic. Attendees shared with us HAProxy's implementation in their organization and wanted to learn more about our security model. And so, we told them . . .
The Building Blocks of Application Security
Every business is unique, and the one-size-fits-all approach to cybersecurity simply doesn't cut it. Businesses need high-performance solutions that they can customize to meet their needs. They need solutions that adapt to specific applications, users, networks, and evolving security threats.
HAProxy's approach to security does just that, providing customizable security layers that form the building blocks of application and API security. We give you the power to build deep, targeted, and scalable security adapted perfectly to your business. 
This is what we brought with us to Black Hat USA 2023.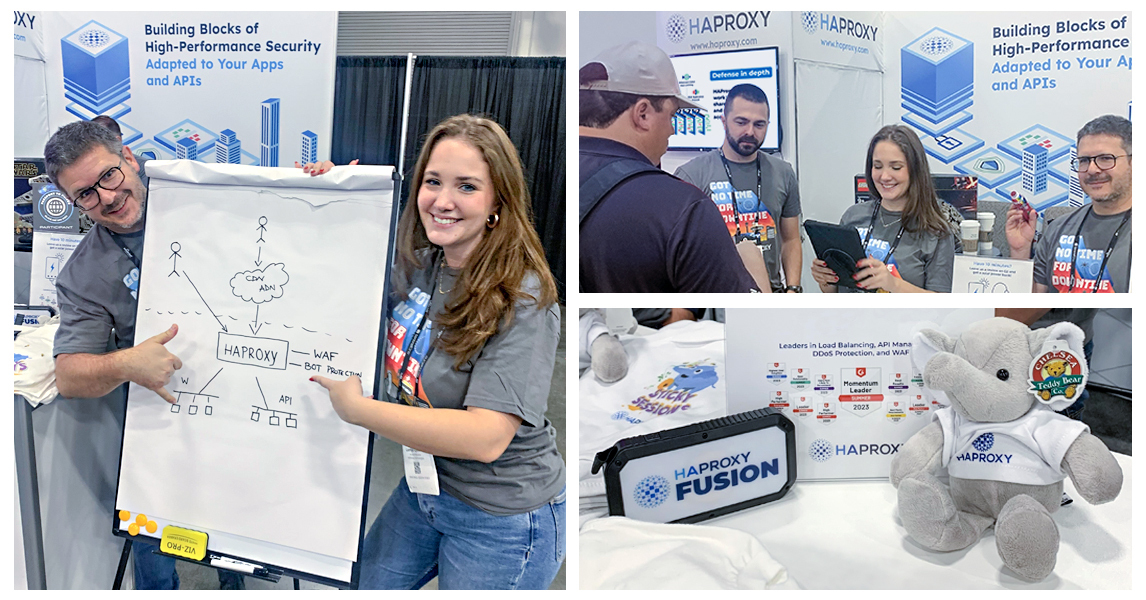 Flexibility was another theme at the conference. For attendees hoping we'd talk about our favorite type of pizza (margherita is the only correct answer)—sorry to disappoint. That event was likely next door at the Luxor Hotel.
Application delivery can be complex, and when seeking the right security solution, businesses want something that can fit within their existing infrastructure. That flexibility extends further in a comprehensive, multi-layered context, saving businesses from purchasing piecemeal solutions that don't integrate seamlessly.
With HAProxy, you're not adding a one-dimensional solution to your infrastructure. You're adding multiple customizable layers that fit together like building blocks. These layers collaborate to share intelligence and make swift decisions, all while being highly scalable. HAProxy enables centralized control and observable security across complex, distributed environments.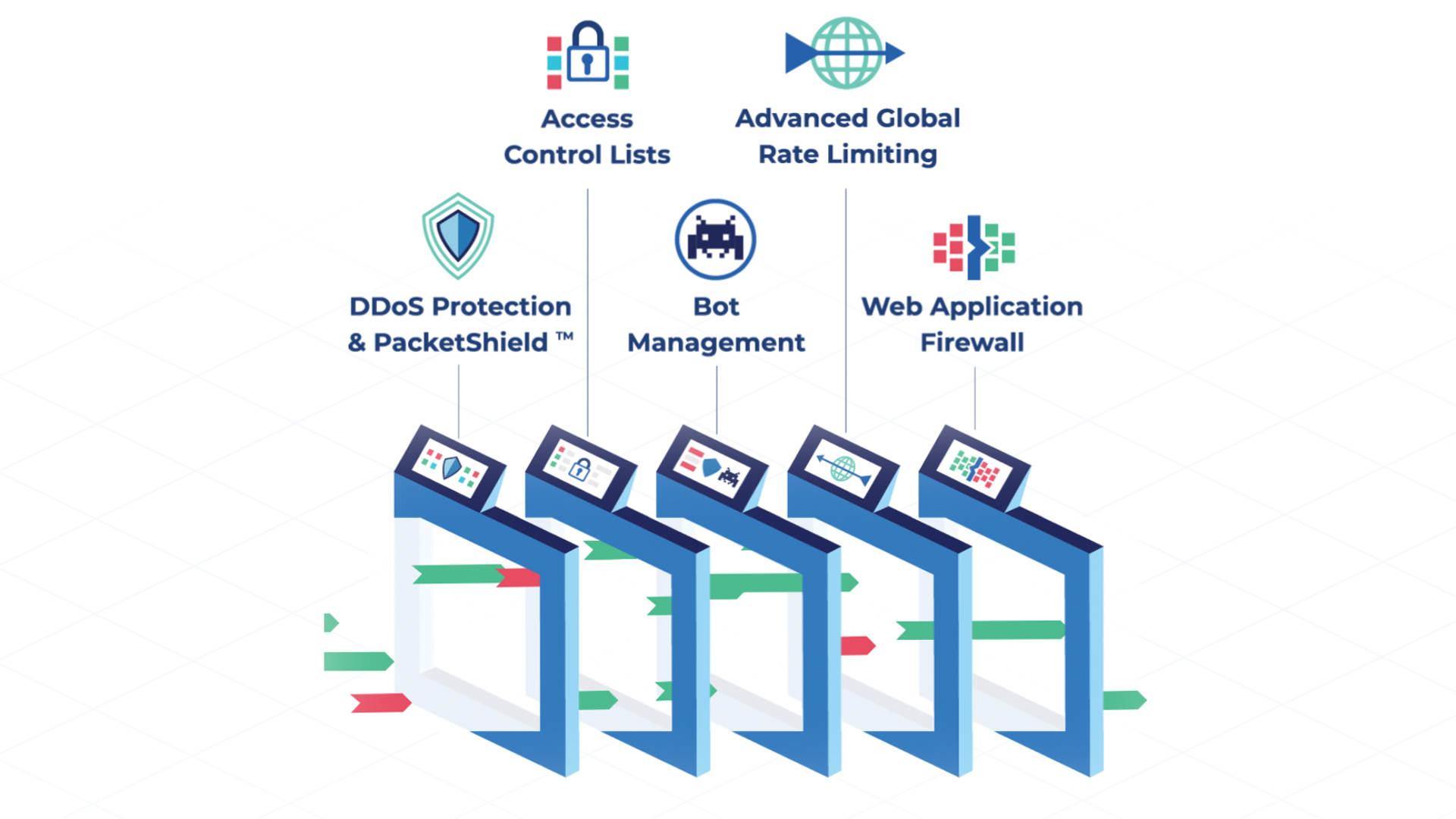 With this, HAProxy embodies the meaning of "defense in depth." Should a layer ever be breached or fail, other layers are in place to stop threats from reaching your systems.
Similar Articles:
Hot Topics: WAF & DDoS Protection
There's no denying that we love talking about our security solutions, and we met our match with fellow security fans. Our users made a point to share their positive HAProxy experiences with us. For those interested in what we had to offer, our web application firewall (WAF) and DDoS protection were hot topics. 
This was no surprise given our recent recognition in G2's Summer 2023 Grid® Reports. HAProxy was named a leader in the Web Application Firewall (WAF) and DDoS Protection categories, also earning accolades for "Best Results" and "Users Most Likely To Recommend."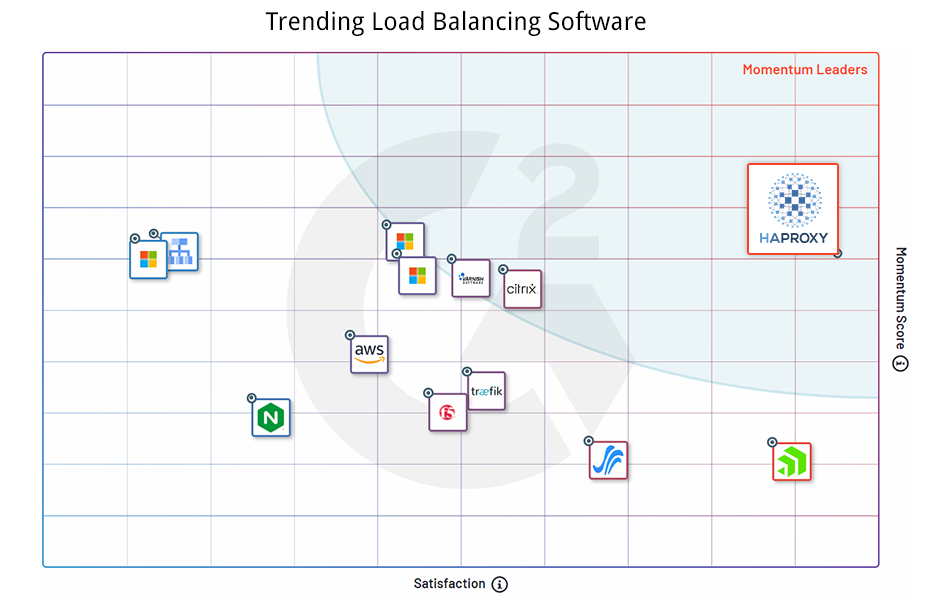 At HAProxyConf 2022, our HAProxy community poll on application delivery yielded some interesting results: 78% were concerned about the security of their environment, and 69% were concerned about the risk of DDoS attacks. Those concerns are still prevalent, judging from our conversations at Black Hat USA 2023.
This is why application security is important to us: because it's important to you. We believe identifying and stopping threats requires a tailored set of defenses. That's why we give you the power to build a defense with solutions adapted to your needs—from our web application firewall and DDoS protection, to bot management and traffic encryption.
Come See Us Next Year
Black Hat USA 2023 wasn't all work and no play. Our team had a blast connecting with so many like-minded industry professionals. The Vegas-themed t-shirts we doled out were a hit, and our elephant plushie, Loady, scrutinized all passers-by to ensure they had the right security implemented in their infrastructure.
A big thanks to all the attendees who took the time to talk with us. We can't wait to hear how you've implemented HAProxy as a high-performance, adaptable security solution within your organization at Black Hat USA 2024.
Subscribe to our blog.

Get the latest release updates, tutorials, and deep-dives from HAProxy experts.