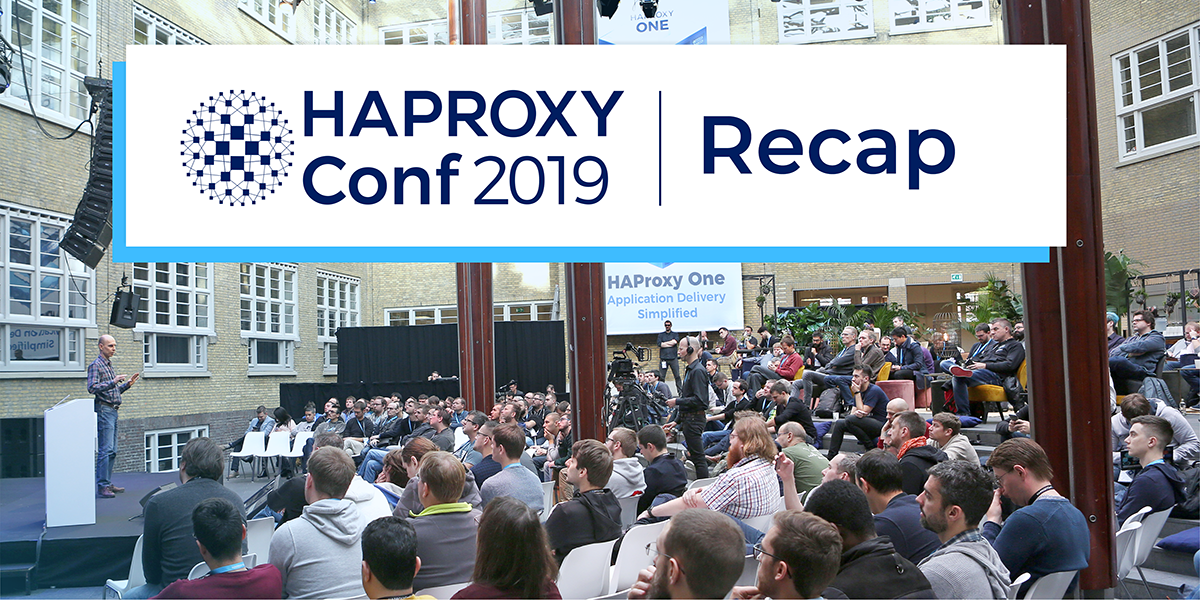 HAProxyConf 2019 was attended by hundreds of IT professionals, systems architects, and SREs responsible for designing reliable infrastructure. Attendees were able to gain a unique insight into how HAProxy is being harnessed at scale across a variety of architectures from replacing traditional hardware load balancers to cloud-native and microservice focused environments.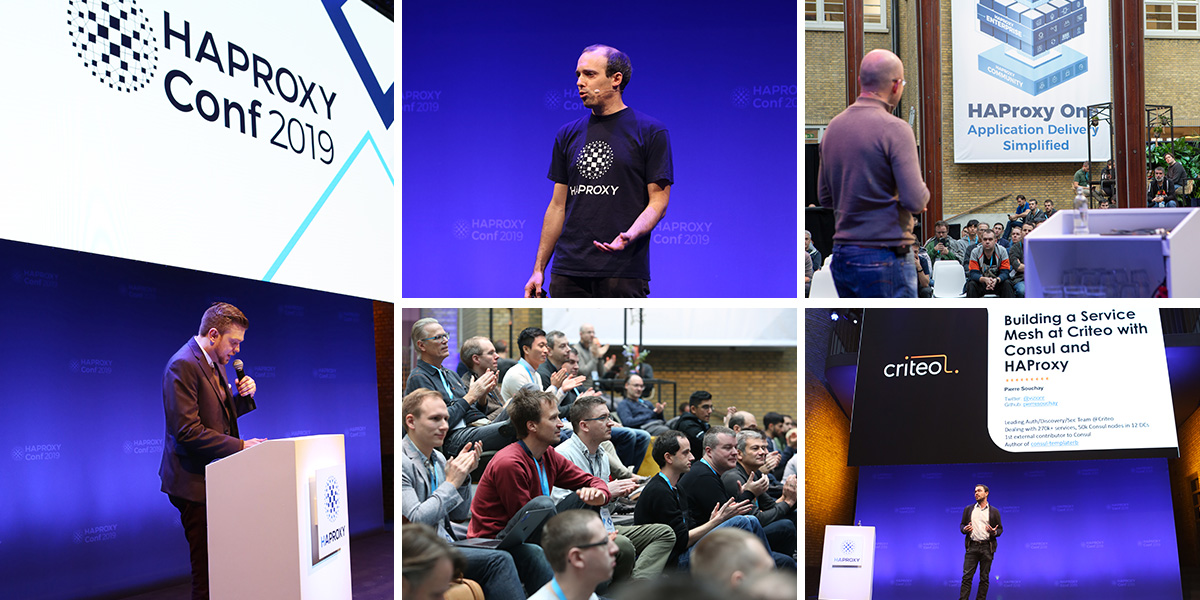 Now that most of us have settled into the new year, it's the perfect time to look back at some of the highlights from the sold-out HAProxyConf 2019, the inaugural conference for the HAProxy community. The event was hosted in the Het Sieraad, a beautiful venue near the heart of Amsterdam. It brought together hundreds of HAProxy users who have previously been communicating for many years over the mailing list, discourse, IRC, and most recently Slack.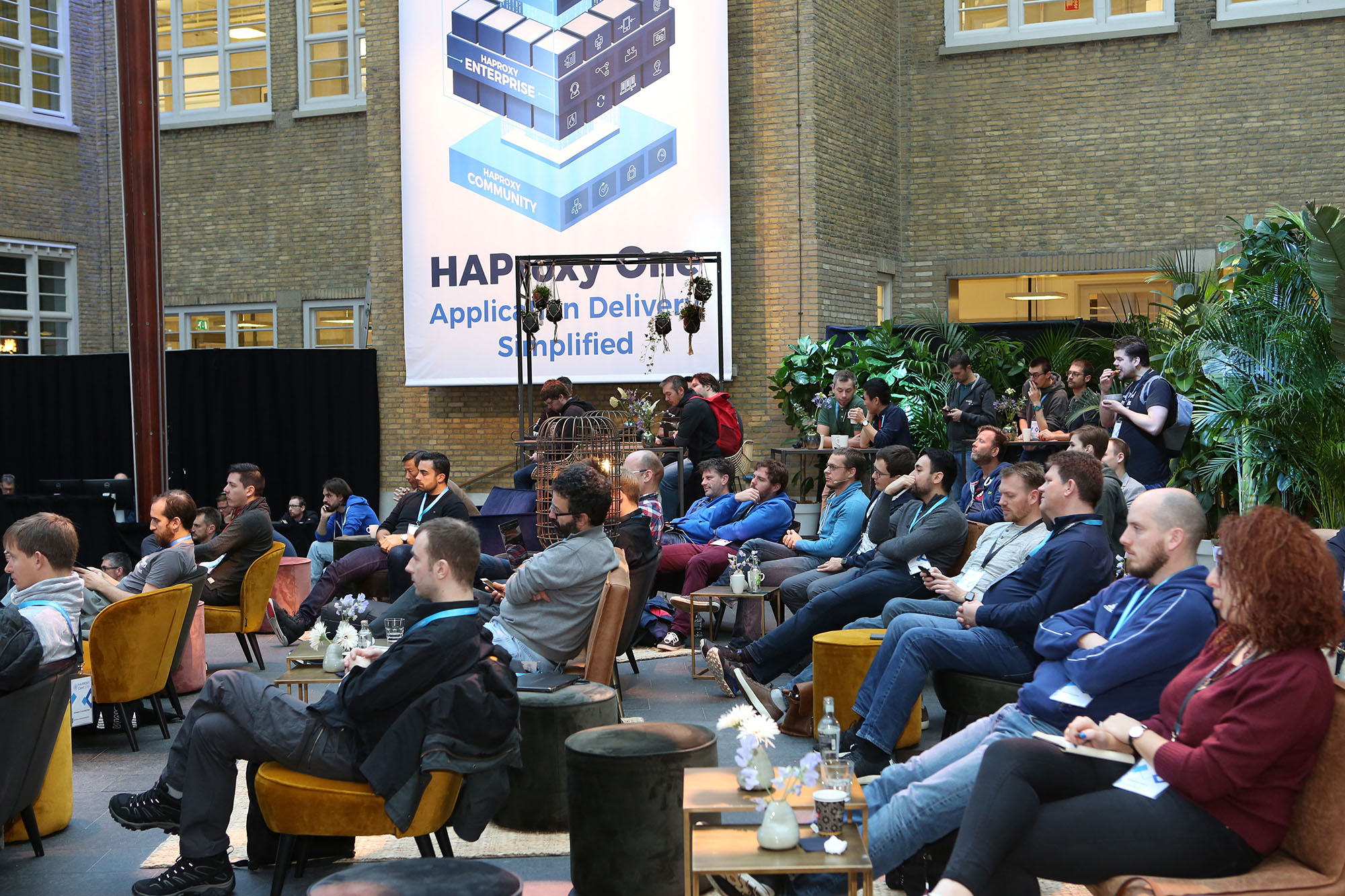 It allowed members of the community to share best practices and real-world use cases that demonstrate how HAProxy can be harnessed to provide the utmost performance, observability, and security. While there was the occasional rain shower outside, which is totally in character for the Netherlands, inside, attendees lounged comfortably snacking on the HAProxy themed macarons while casting their attention to the lineup of speakers. When venturing outside, we were able to use the free umbrella included in the swag bag!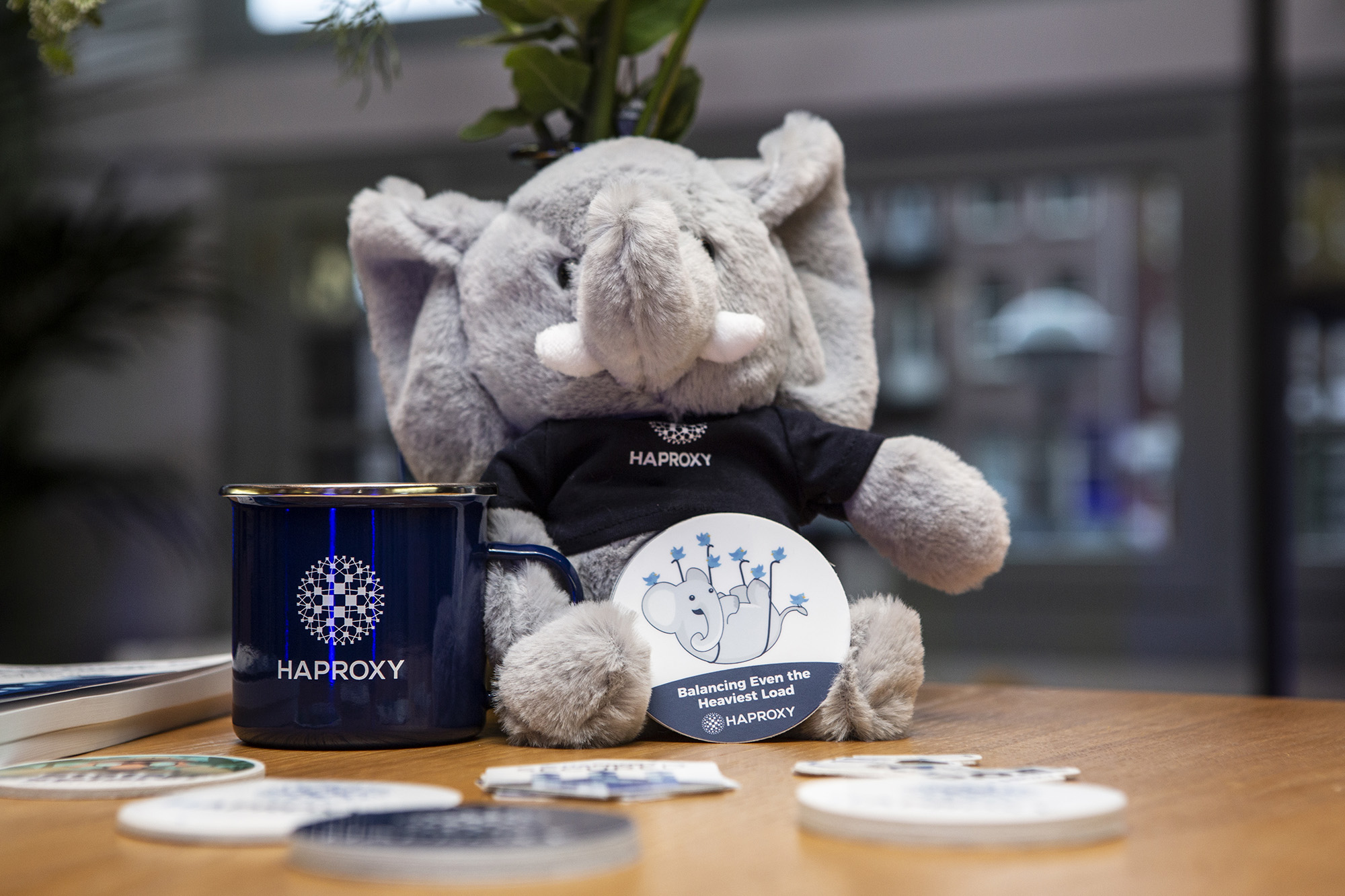 The speakers offered deep insights into how their teams are implementing the high-performance load balancer HAProxy within their organizations. There were nearly two dozen presentations, all of which will be made available as part of our User Spotlight series. The audience learned how HAProxy can be leveraged for many different use cases, from balancing large-scale traffic to routing between microservices in a service mesh. One presentation even showed how HAProxy can be harnessed for routing egress traffic.
There were plenty of helpful tips. One that had conference goers buzzing was presented by Julien Pivotto from Inuits, who showed how to use ACLs to automatically deploy a new version of an application on a Sunday at 10:00 AM without putting an engineer on call. His example uses the date function to set a URL path after a specified time.
At the speaker dinner, we engaged in some healthy debate on whether condiments belong on steak. Wally Barnes from DoubleVerify stood firmly on his stance that ketchup is an absolute must on a [well done] steak. Baptiste Assmann from HAProxy Technologies said that in his opinion the only condiment that could be considered is mustard. This is not surprising considering that France is home to the world-famous Dijon mustard. Joe Williams from GitHub took a stance that a perfectly cooked steak does not require condiments. I myself was in agreeance with Joe but did note that at times a nice garlic butter could be complimentary. Please add your thoughts to this debate in the comments below!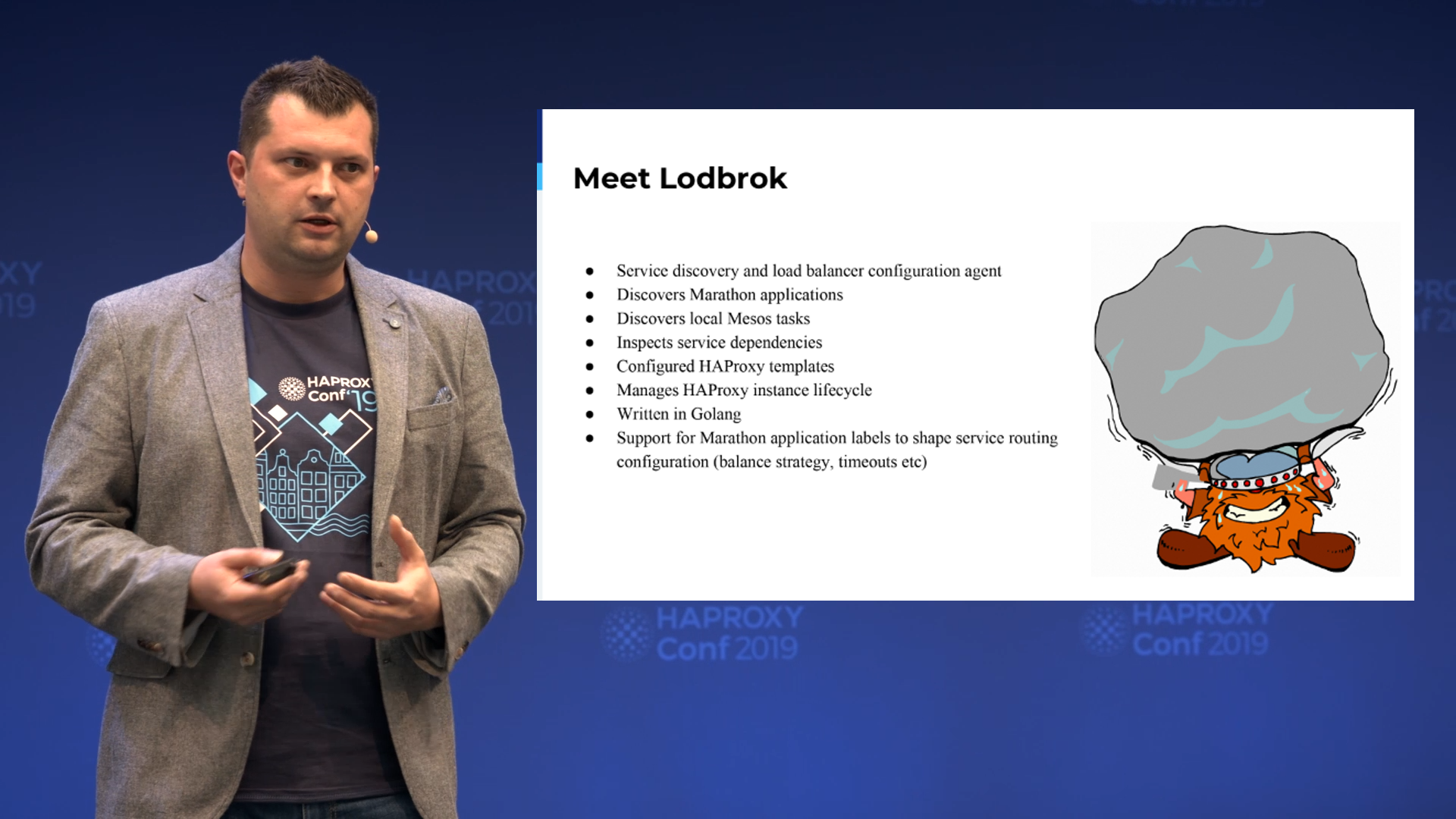 Speakers included Tobias Haag from Yammer at Microsoft, who presented Moving Yammer to the Cloud: Building a Scalable and Secure Service Mesh with HAProxy;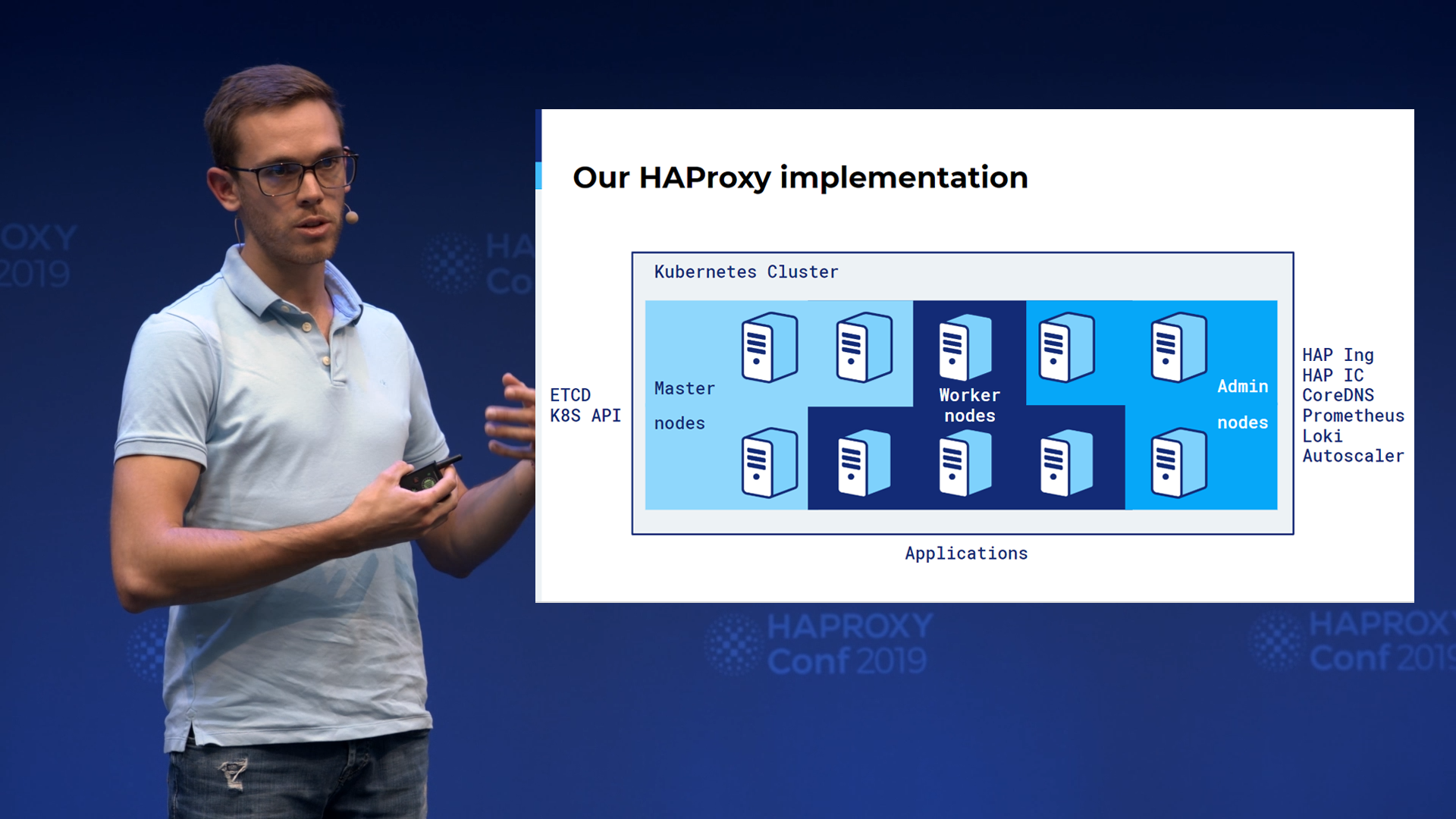 Vincent Gallissot from RTL Group / M6, who presented RTL's journey to Kubernetes with HAProxy;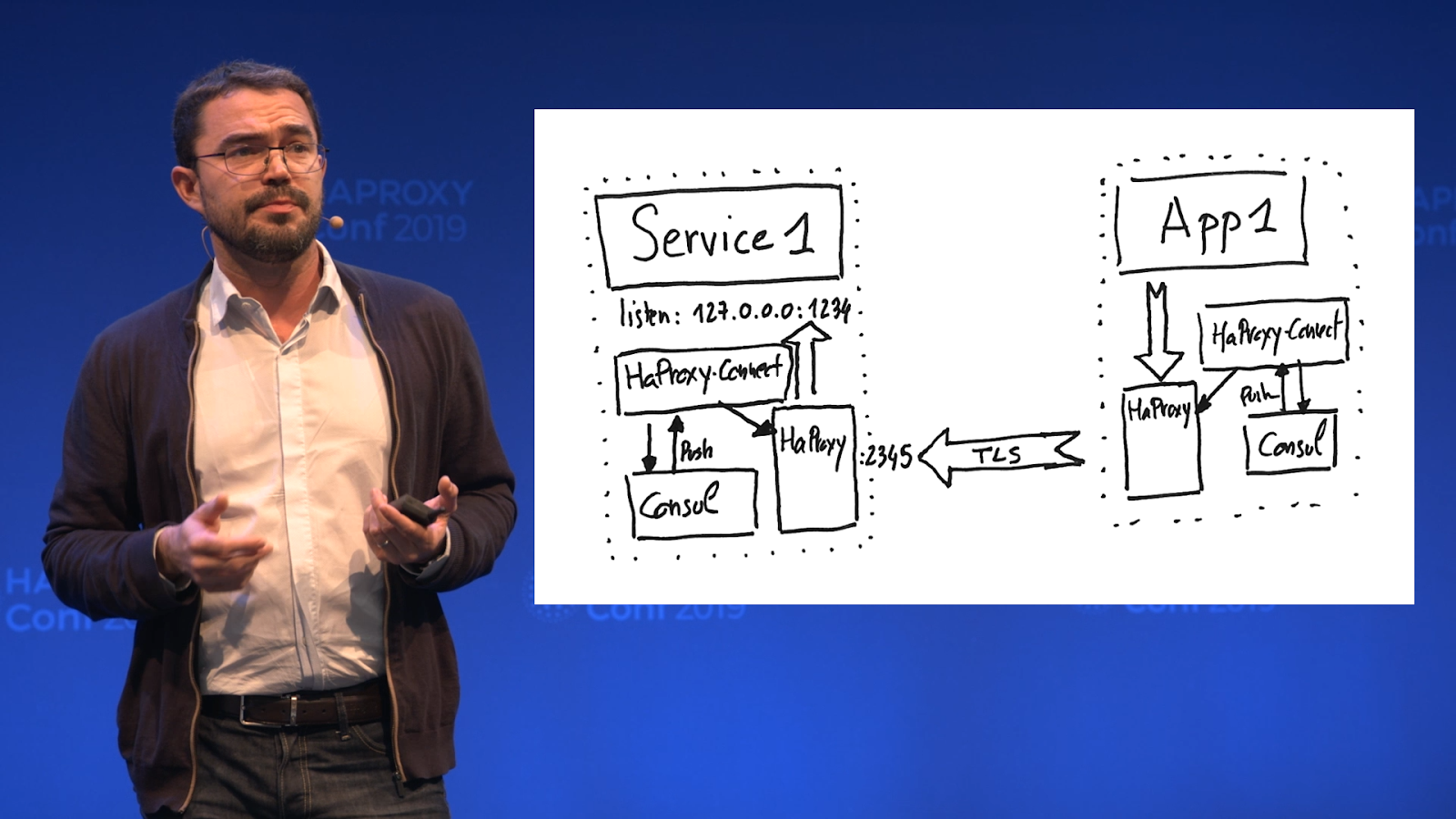 Pierre Souchay from Criteo presented Building a Service Mesh at Criteo with Consul and HAProxy;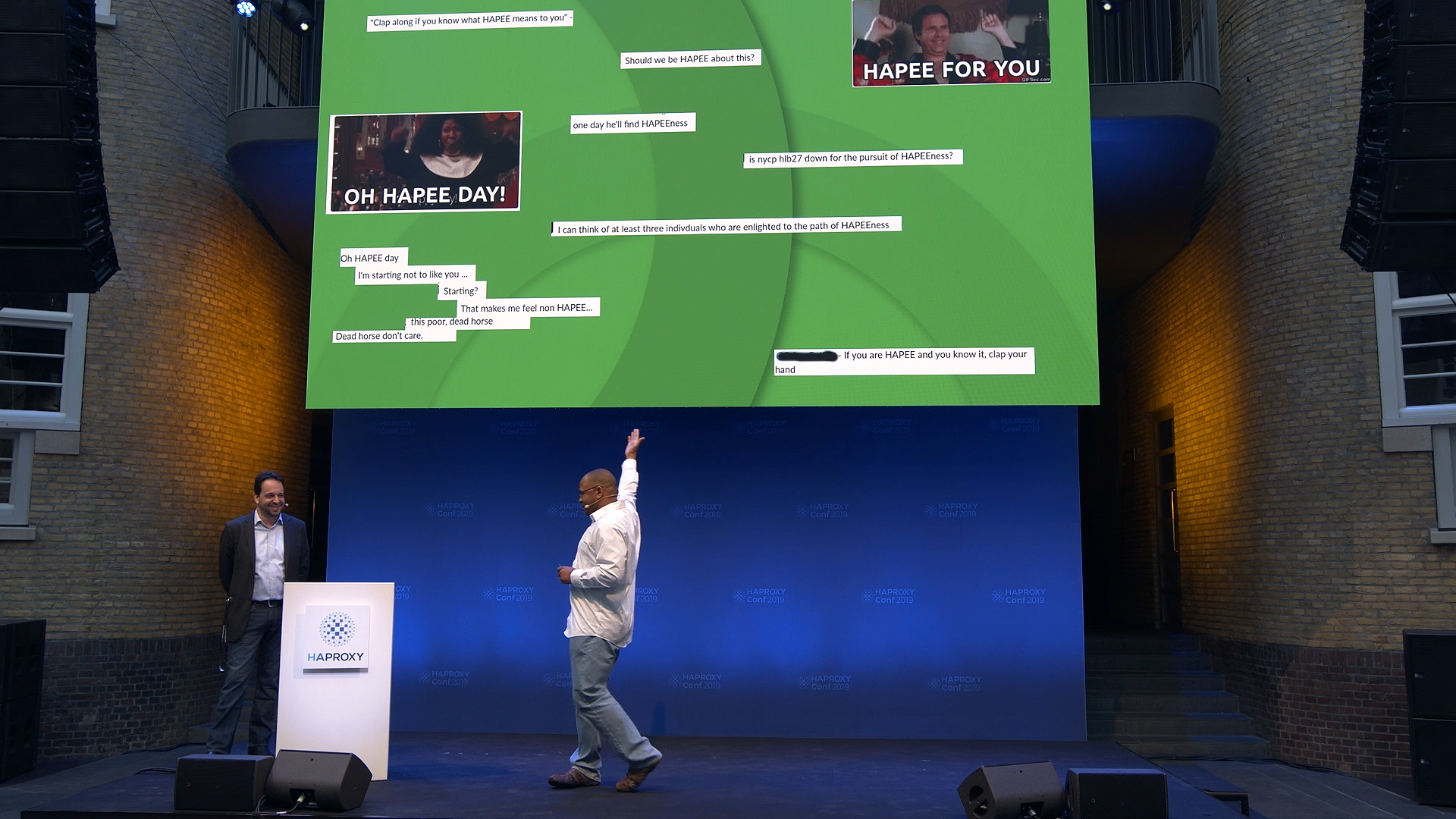 Oren Alexandroni and Wally Barnes from DoubleVerify showed how they migrated from hardware to software load balancers to process billions of web requests per day;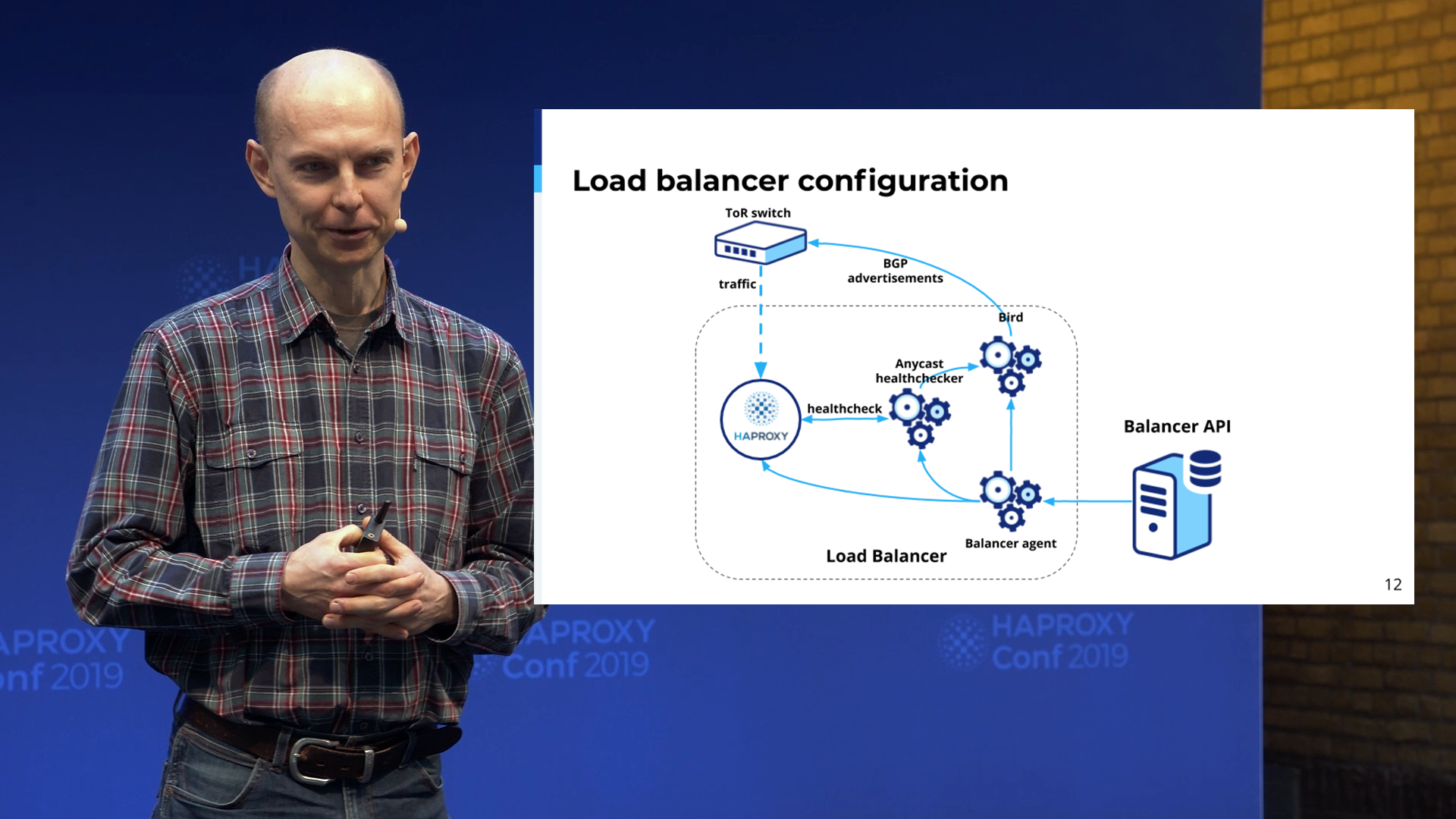 Marcin Deranek from Booking.com presented Scaling the Edge: How Booking.com Powers a Global Application Delivery Network with HAProxy;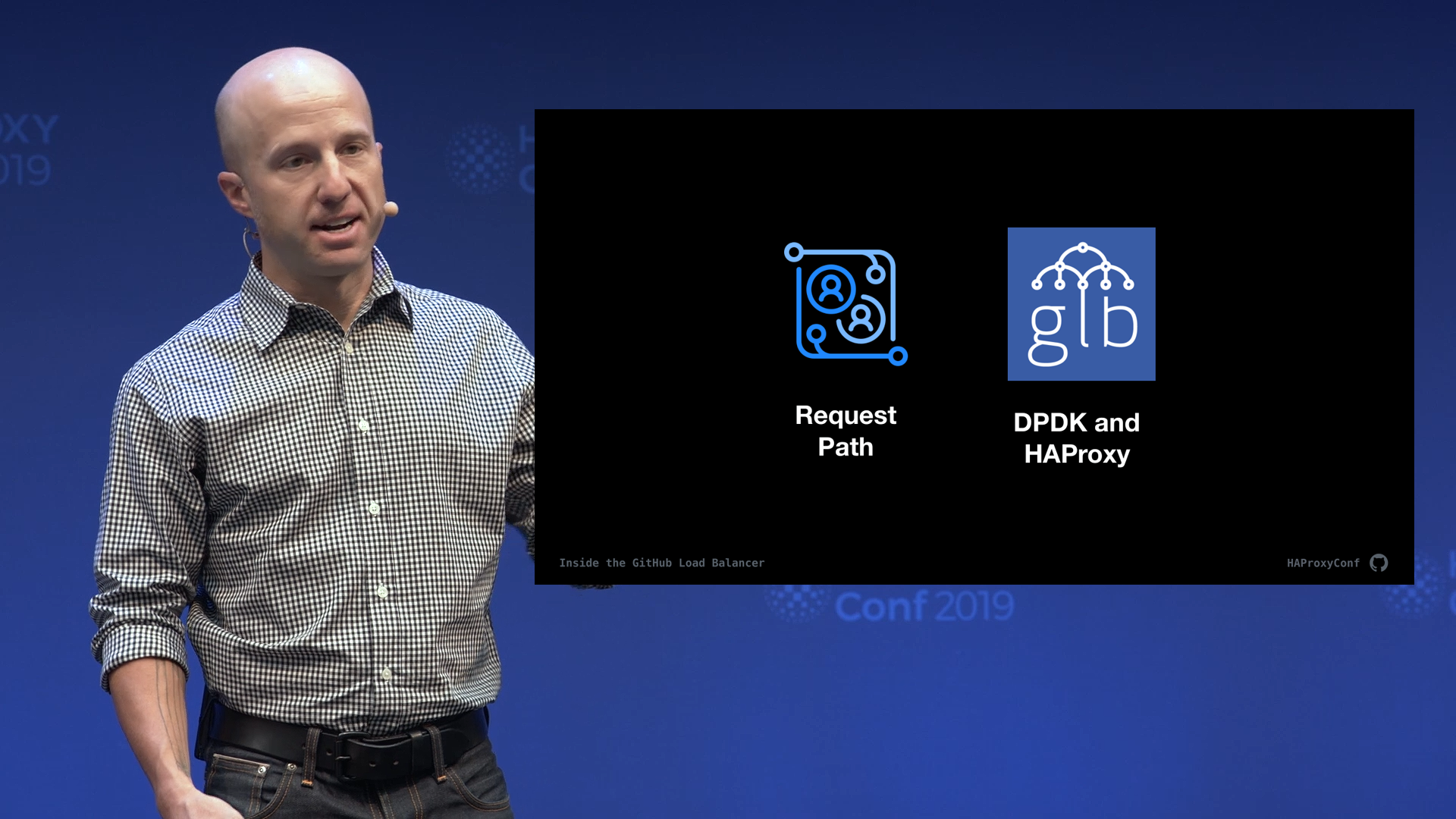 Joe Williams from GitHub presented how his company uses DPDK and HAProxy to support the world's largest developer community;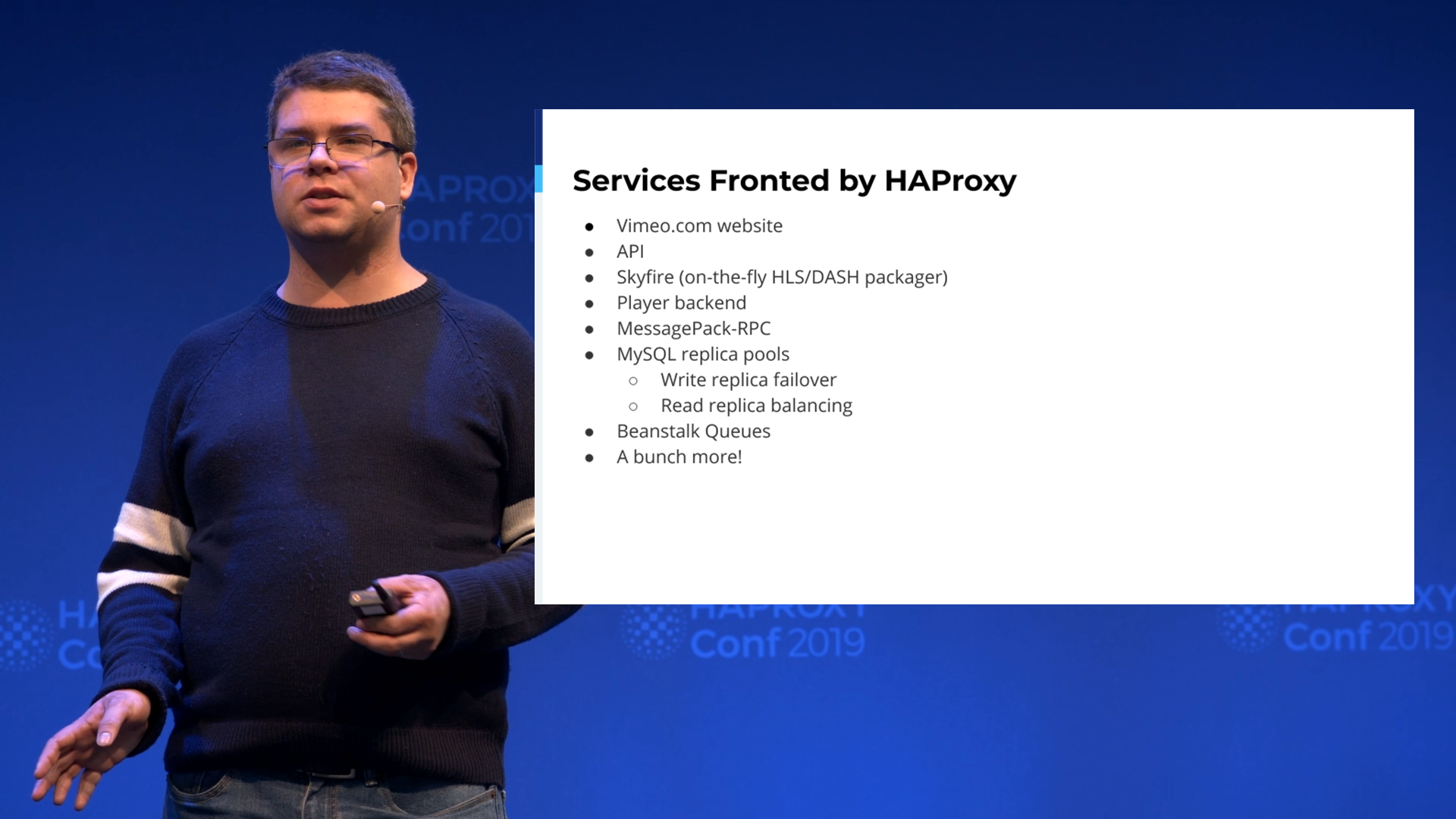 Andrew Rodland from Vimeo presented HAProxy Load Balancing at Vimeo;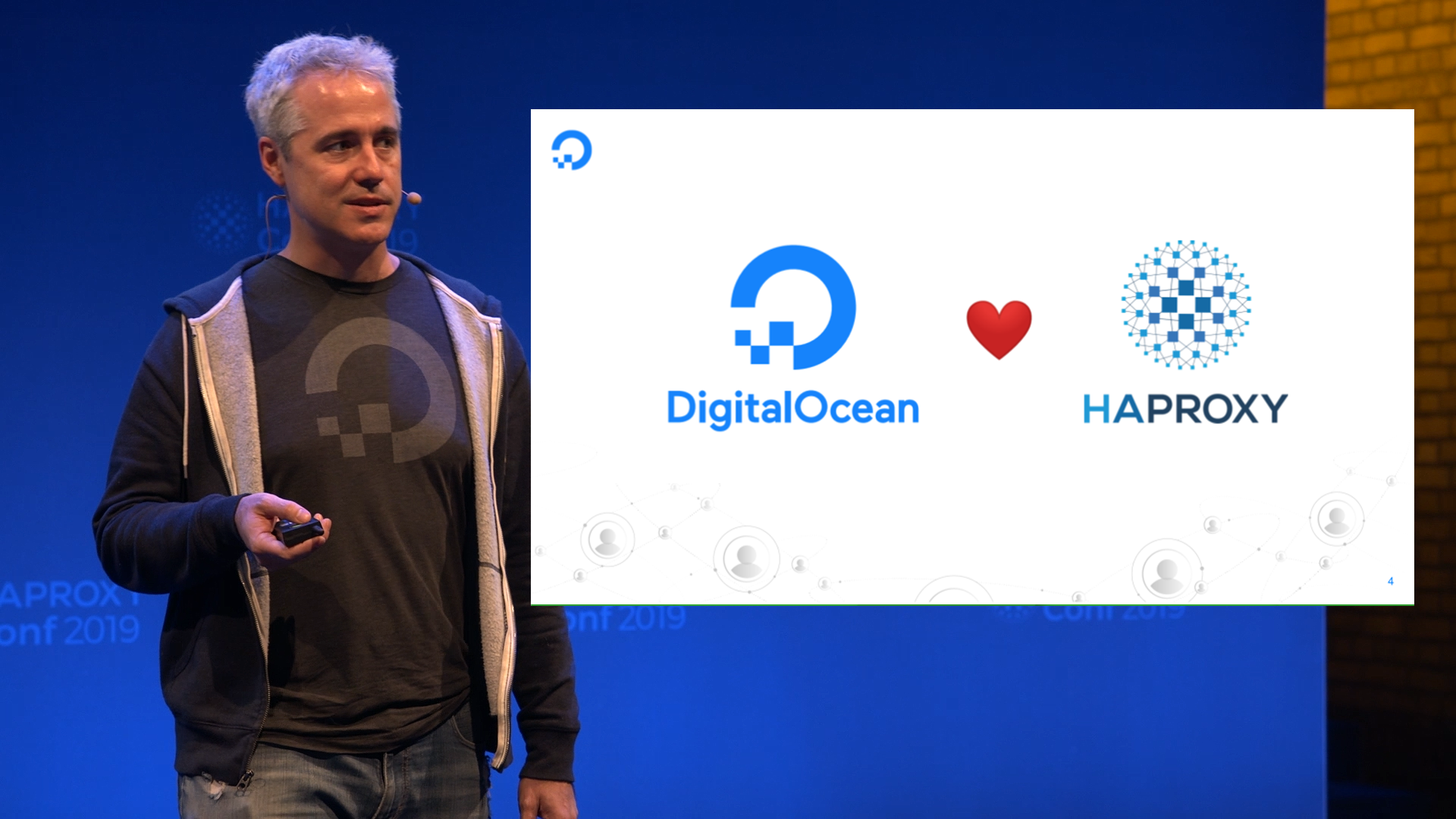 Neal Shrader described how DigitalOcean leverages HAProxy for both its internal services and product offerings.
The keynotes followed a unified theme: simplicity. HAProxy creator and lead developer, Willy Tarreau, spoke during his keynote about improvements that aim to simplify the configuration of HAProxy. "The large number of features we support cannot be a valid excuse for having an increased complexity," he said before describing how a user can now get an instance of HAProxy 2.0 up and running with fewer settings to worry about. More of the configuration options are preset to recommended values, which increases performance, reliability and observability for the majority of users.
He also described new features that expand HAProxy's cloud-native features, allowing it to seamlessly integrate in cloud and container environments. Multithreading is enabled by default allowing HAProxy to automatically scale itself to match the number of available cores. Logs can be sent directly to stdout, which fits the Docker container logging model. A native HTTP representation (HTX) was introduced, which brought such capabilities as end-to-end HTTP/2, support for gRPC, and Layer 7 retries. Also, debugging and tracing tools have been integrated that make it easier to troubleshoot HAProxy at runtime.
Read the transcript from Willy Tarreau's keynote presentation. Follow Willy Tarreau on Twitter @WillyTarreau
I introduced the industry's first end-to-end Application Delivery Platform (ADP), HAProxy One. HAProxy One is designed to simplify and secure modern application architectures and is powered by HAProxy, the world's fastest and most widely used software load balancer. Featuring a suite of products consisting of application delivery software, appliances and turnkey services managed and observed through a unified control plane, it provides load balancing, application acceleration, CDN, DDoS and bot management, as well as Web Application Firewall capabilities.
HAProxy One includes HAProxy Enterprise, the HAProxy ALOHA appliance, and the HAProxy Enterprise Kubernetes Ingress Controller. It also features HAProxy Edge, a globally distributed application delivery network, or ADN, that provides a wide range of turnkey application delivery services at massive scale and with first-class observability. The HAProxy Fusion Control Plane, which is undergoing development, will provide a single pane of glass to control and observe the entire product line-up.
Read the transcript from Daniel Corbett's keynote presentation. Follow Daniel Corbett on Twitter @DanielCorbett_
(catch us at 2020 or you might miss the macaroons)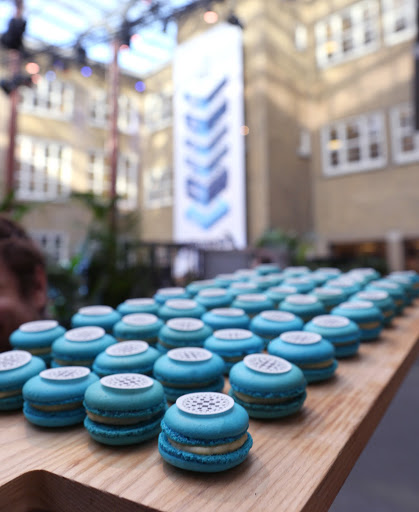 Check out some photos from the conference.