We are perhaps the smallest account in America or in the world for HAProxy, but thanks to HAProxy's with his great technical support, our company managed to overcome the difficult pandemic times.
Dancing between ACL, stick tables, and all security modules, HAProxy Enterprise allowed us to go from being a purely in-office to a purely remote company. Since of the beginning of our partnership, we've created dozens of tickets, looking to find the solution to one problem. The wonderful communication allows us to resolve other doubts and helps us fully learn the technology.
We recently asked HAProxy support to collaborate with our MFA partner, Thales Group, to achieve MFA implementation as required by our security auditors. After five months of hard intercompany teamwork, we accomplished the first global integration with Thales to ensure a flexible authentication method over SAML, between Thales Group, HAProxy Enterprise and Vocalcom, which is our compiled, multi domain and multi servers' backend application.
Slide Deck
Here you can view the slides used in this presentation if you'd like a quick overview of what was shown during the talk.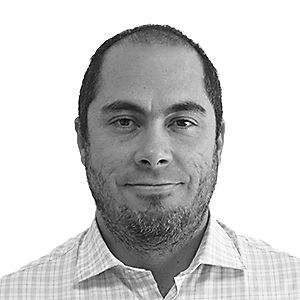 Carlos Casanova
Senior Director – Information Technology, GEXEL
I started at Gexel as Network Administrator 6 years ago. Trained as an Engineer in telecommunications and electronics at the university of Santa Clara, Cuba. Proud to have 14 years of enriching experience that started as a load test programmer. At Gexel we manage a 100% on premise infrastructure, capable of handling thousands of calls simultaneously as we are one of the most important call centers in Canada.