Success story
PlaceWise Digital Gained Perfect Uptime with HAProxy Enterprise
Eric Martinson
Director of Technology, PlaceWise Digital

More than 200 million shopper engagements per year
Providing services to over 800 shopping centers
20 years of experience in the industry
About PlaceWise Digital
PlaceWise Digital, based in Denver, Colorado, has been the leading provider of digital shopping services in the shopping center industry for more than 20 years. Built from the ground-up, their RetailHub service proves to be an enterprise-grade solution that hosts nearly half of the shopping center websites in the United States, easing daily content creation and management needs.
We run about 50 servers in eight geographic regions and we service anywhere between 150 and 200 requests a second globally. So, as a very small team, our goal in infrastructure is to be able to deliver fast, affordable and very reliable location data services to all of our customers.
The Challenge
Under the pressure of an ever-increasing user base, PlaceWise Digital recognized the need to update its legacy system, which was not built to scale. The system displayed performance issues and frequent, unplanned downtime. Martinson perceived that he could give the developers time to solve the underlying issues, but he needed a way to ease the load on the platform.
The first task was to improve visibility over their traffic. They lacked the tools to inspect what was really happening on their network but suspected that unwanted clients were stressing their already constrained servers. It seemed likely that bots and other illegitimate users were mingled with actual customers, misusing valuable bandwidth. They needed a way to discern the traffic heading for their applications and filter it.
Armed with knowledge and a clear objective in mind, the PlaceWise Digital team decided to take these challenges head-on and lift their infrastructure to the next level.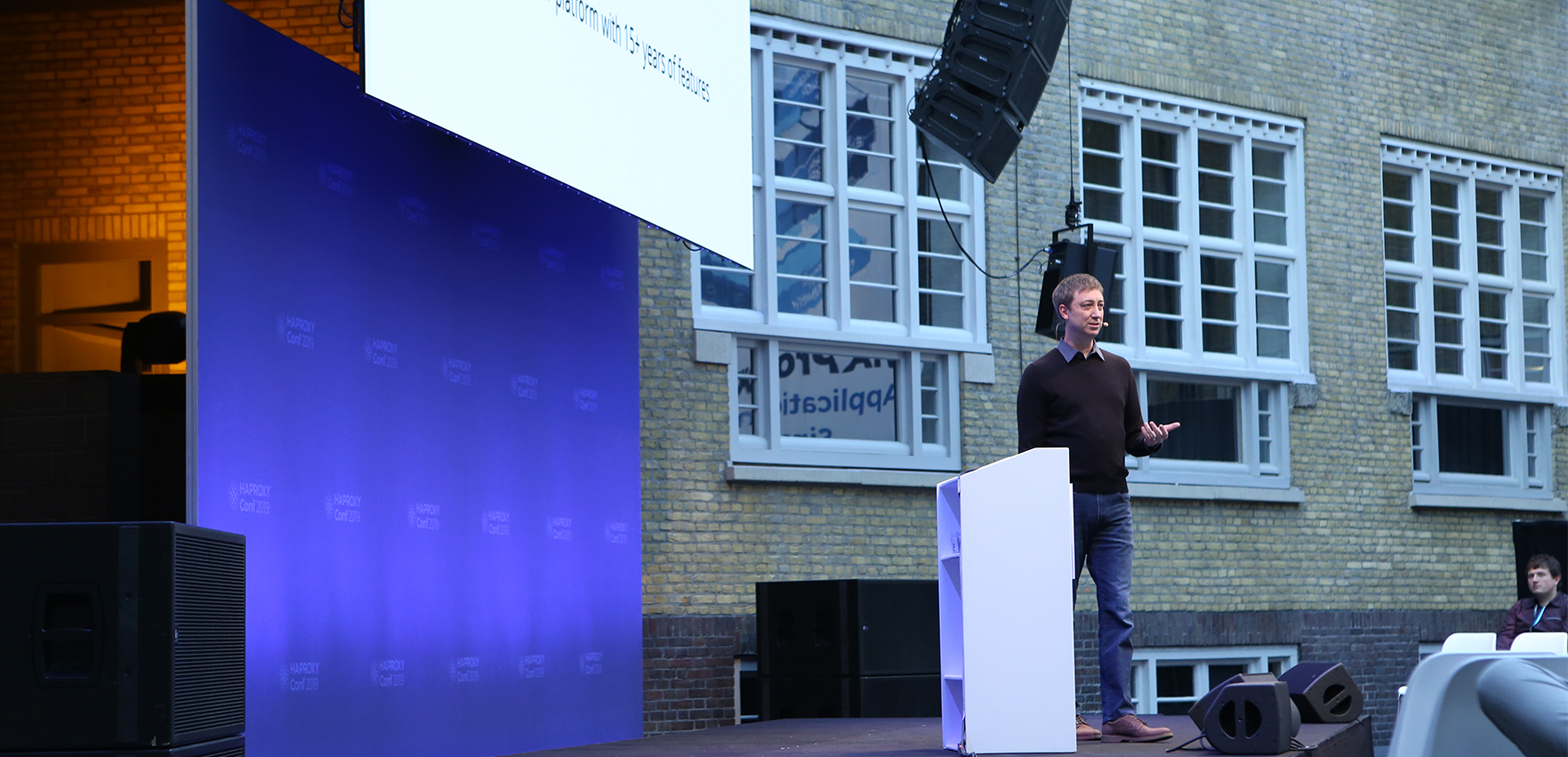 The Objectives
PlaceWise Digital needed a way to improve their uptime and gain further observability. Knowing that the place to start was the edge of their network, the team decided that a simple and reliable load balancing solution was the first step in achieving their goal. Their most pressing requirement was to have more control over the backend routing and failover rules. In other words, they needed basic load balancer functionality that would provide redundancy and scalability.
It had to fit in their existing virtual environment and should be cloud vendor-agnostic; They wanted to avoid tying themselves to any particular vendor. Disaster recovery also featured prominently on their list of requirements. They needed reliable failover mechanisms to avoid downtime. With the objectives set, Martinson explains that he tried nearly every possible solution before coming to the one that met all of his needs: HAProxy.
PlaceWise Digital initially deployed the HAProxy Community Edition and it was instrumental in fixing their uptime. HAProxy allowed traffic to be distributed across many virtual servers, which allowed PlaceWise to scale beyond what they could when upgrading existing hardware. Backup servers were designated, which enabled fast, automatic failover.
HAProxy also solved their observability problem, providing a robust set of logs, which the team fed into an ELK stack. They could sift out good traffic from bad and saw their network performance increase quickly. Their observability was improved in such a dramatic way that the developers began calling HAProxy combined with ELK "The Incredible HELK".
HAProxy proved to be a very versatile tool in their arsenal, although they soon moved to HAProxy Enterprise. This gave them access to add-ons such as the Antibot module, which cut a large swath of unwanted traffic from their network. They even got creative, using search engine bot traffic to warm backup caches.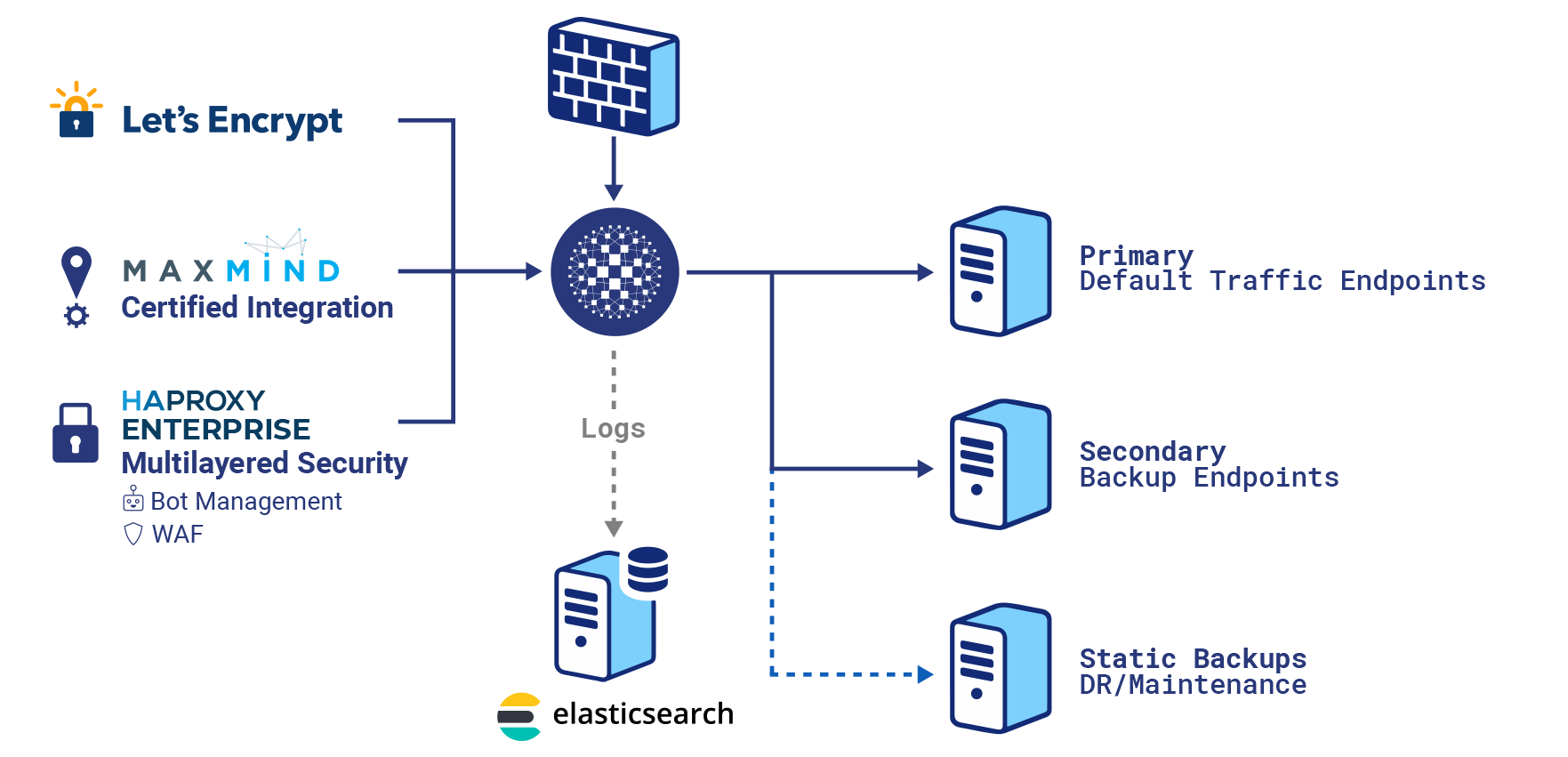 HAProxy's  MaxMind GeoIP Certified Integration allowed them to meet GDPR compliance quickly and easily. Let's Encrypt integration was a breeze. These and other features eliminated custom development work the team would have had to do otherwise.
It wasn't very long before HAProxy became the centerpiece of our network. The ROI was pretty instantaneous.
HAProxy is giving PlaceWise Digital the time they need to develop their next-gen platform. If a problem arises in their legacy system, failover to backup servers is quick and automatic. Unplanned downtime is virtually gone. Planned maintenance can be carried out without affecting customers and the team has the space to troubleshoot issues without being under the gun.
Because of the built-in features of HAProxy Enterprise, they've been able to scale and improve the system with less development time. Add-ons like the Antibot module and
 MaxMind Geolocation Integration come ready to go. This equates to true cost savings. The team is now evaluating the HAProxy Enterprise Web Application Firewall for increased security.
Want to learn more about the infrastructure of PlaceWise Digital? Take a look at Eric's HAProxyConf Talk and see for yourself how to take your infrastructure to the next level.
Interested to learn more about HAProxy use cases? Explore our Success Stories page.