SIMPLIFYING ADMINISTRATION
Let us handle the small stuff.
Gone are the days of sweating management minutiae. Automate and observe your instances with HAProxy Technologies' range of UI-based administration features.
The online landscape has changed. To keep up with the dynamic nature of a micro-service future and support the move toward the cloud, today's systems must be malleable and easy to configure. Implementing these changes at pace also requires an accessible central system to control it all.
With an adaptable software form factor, HAProxy Technologies' suite of products is the ideal answer to this need.
Born out of a desire for the flexibility of a virtual load balancing solution, ease-of-use is in our genes. And with the HAProxy Fusion control plane there is no better way to manage multiple fleets of HAProxy Enterprise servers. Whether on-premises or in the cloud.
Learn about best Administration practices in HAProxy
Read More
Read More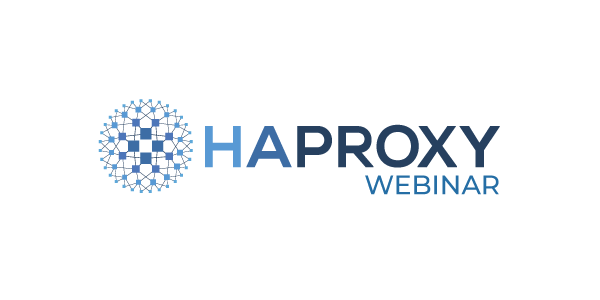 Watch Now
Controlling the Systems of the Future
Creating load balancer instances for the shifting sands of the modern web requires advanced features that can deliver configuration changes in real time. These complex tasks, once only the realm of systems admin, must also be made accessible in order to enable collaboration across the span of today's DevOps focused production teams.
No More Manual Configuration
SOLUTIONS:
Administration APIs

UI-based Workflow

Dynamic Configurations

SSL Certificate Management

Service Discovery with Consul or AWS

Deployment Modes
Don't spend unnecessary time at the terminal. The shift toward cloud-based architecture can sometimes entail thousands of backend changes per hour as traffic needs fluctuate or updates are deployed. But using HAProxy Enterprise's suite of administration APIs and UI-based workflows, you can keep up with the cloud's fast-paced environment and make use of the time you would otherwise spend writing configuration files by hand.
When it comes to updating these files for a fleet of load balancing instances, the HAProxy Data Plane API can take over for you. Configuring dynamic road maps for your network can thus be automated, either directly via HTTP requests or by integrating the API into a custom program. The HAProxy Runtime API also allows for seamless addition, removal, and updating of SSL certificates without  disrupting traffic.
Be ready when traffic spikes. HAProxy Enterprise can also be integrated with multiple server scaling solutions, meaning that auto-scaling is handled seamlessly with DNS-based, Consul, or AWS EC2 service discovery. And when the load balancing instances need a rest, support for both active/active and active/standby deployment modes ensures high availability of the load balancers themselves.
Equitable Management
SOLUTIONS:
Load Balancer Fleet Management

Built-in Configuration Validation

Role-based Access Control

Workflows

Integrated Web Application Firewall (WAF)
To deliver applications in this modern setting, a management application compatible with a DevOps philosophy is needed. More than ever, modern companies are in need of a robust administration hub which allows management of large infrastructure by fewer people. HAProxy Fusion Control Plane is the answer. System administrator workloads are now eased in an environment where dev and ops teams alike have ownership over the delivery of their applications, as well as the ability to manage a fleet of load balancing instances in a demanding cloud environment.
Opening up load balancer management to more than a select few, HAProxy Fusion Control Plane uses its rich graphic display to make the powerful features under the hood of HAProxy Enterprise more accessible, with built-in configuration validation and access control for multiple load balancing instances. Powerful workflows can be leveraged to perform a variety of administrative functions, simplifying maintenance, reducing the risk of human error, and making job delegation accessible.
Security management is also made simple with the HAProxy Fusion Control Plane. Being able to streamline SSL management by uploading new certificates across a whole fleet at once means less time wasted defending against unwanted visitors. And with the built-in power of the HAProxy Enterprise Web Application Firewall, threats can be neutralized long before they reach your servers.
A Window on Your Network
SOLUTIONS:
​​Precise Monitoring

Stick Table Aggregator

Device Detection

Geolocation
Modern application delivery also requires precise monitoring. Whether for troubleshooting, traffic analysis, or security incident review, HAProxy Enterprise's unrivaled observability means that load balancer events can be rigorously logged and analyzed. This data is then compatible with all common monitoring software, making pinpointing improvement areas easier than ever.
Synchronization of stick table data across a cluster of HAProxy Enterprise instances also gives an accurate view of each client's behavior. Which means that with the addition of enterprise modules for capturing device and geolocation information, the birds eye view of the traffic on your network has never been clearer.
Contact the authoritative experts on HAProxy who will assist you in finding the solution that best fits your needs for deployment, scale, and security.
Contact Our Experts