HAProxy OneApplication Delivery Simplified
Powered by HAProxy, the world's fastest and most widely used software load balancer.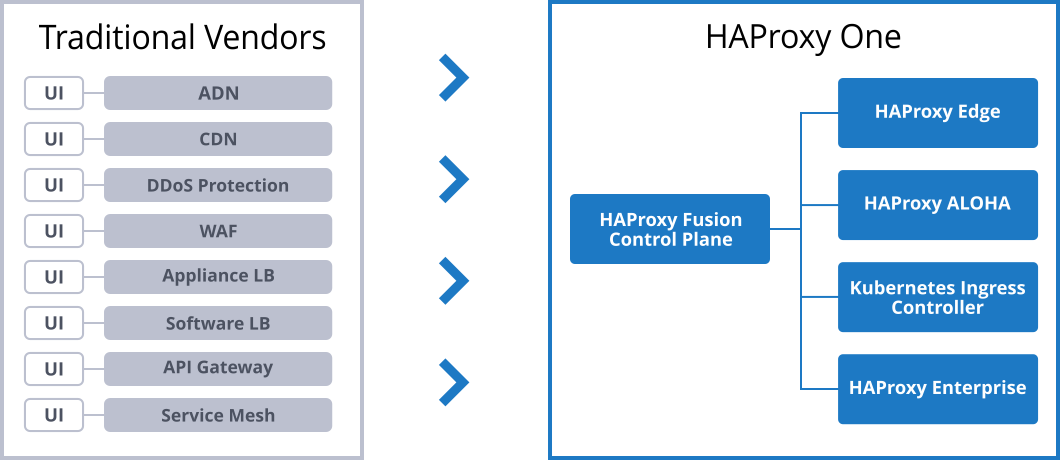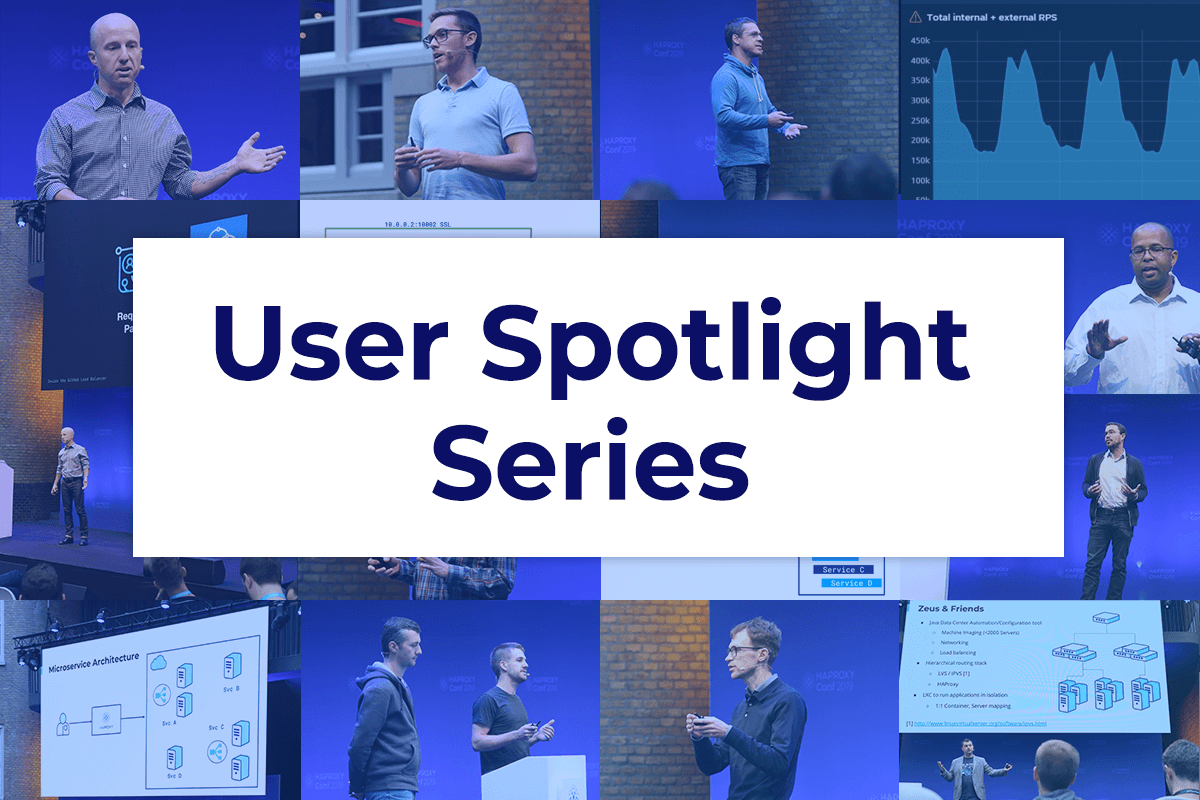 HAProxy User Spotlight series is a new video library showcasing how some of the world's top architects and engineers chose to implement HAProxy within their application architectures. The initial 18 user testimonials are taken from the inaugural HAProxy User Conference, HAProxyConf 2019, which took place November 12-13 in Amsterdam, The Netherlands.
HAProxy Powers the Uptime of the Cloud Era
ON-DEMAND WEBINAR
Kubernetes is chock full of options when it comes to creating and scheduling containers. Want to learn how replacing pods affects traffic flow? How should you configure your HAProxy Kubernetes Ingress Controller to relay traffic to new versions of your service?
In this HAProxy Skills Lab, you will learn:
the role that an Ingress Controller plays during a deployment

the pros and cons of rolling updates, blue-green deployments, and canary deployments

how to plan ahead for upgrades

tip for making the most of container tags, annotations and session persistence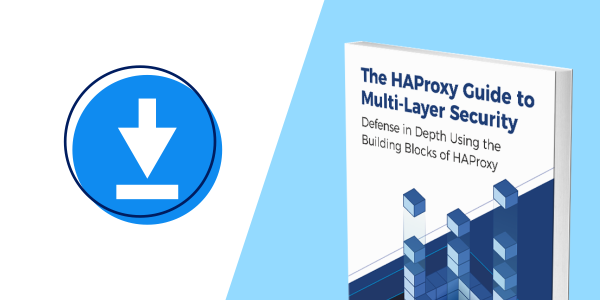 FREE EBOOK
HAProxy gives you the building blocks to create a strong, layered defense against DDoS, malicious bot traffic, vulnerability scanners and more. Using its flexible configuration language, you'll learn to:
Protect your services from application-layer DDoS attacks
Identify and stop malicious bots
Harness the power of the HAProxy Enterprise WAF to counter sophisticated, Layer 7 attacks like SQL injection and cross-site scripting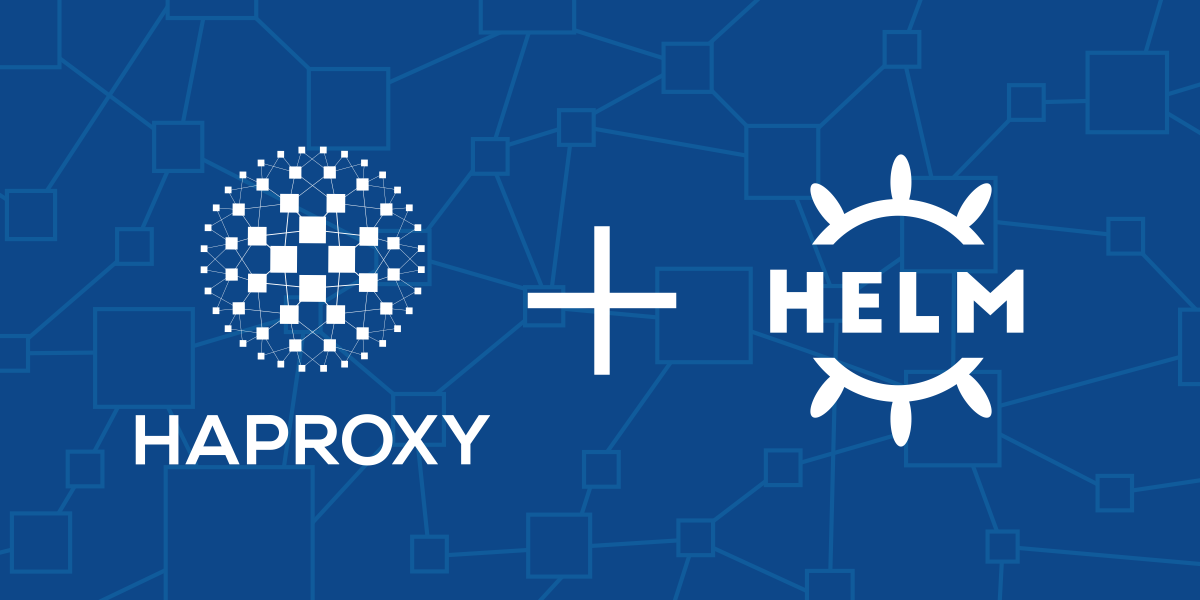 You can use Helm to install the HAProxy Kubernetes Ingress Controller into your Kubernetes cluster, making it easier to start routing traffic using the powerful HAProxy load balancer. Learn more by registering for our webinar: "HAProxy Skills Lab: Introduction to...
Contact the authoritative experts on HAProxy who will assist you in finding the solution that best fits your needs for deployment, scale, and security.