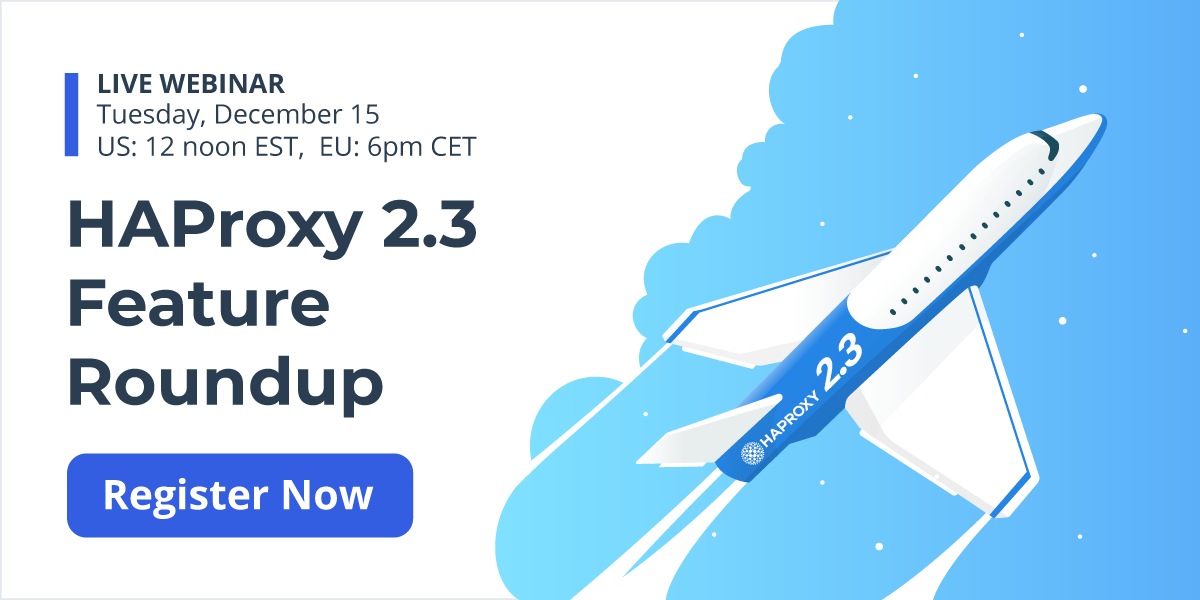 The webinar will be held on Tuesday, December 15th, 2020 at following times:
US times: 12 noon EST, 11 AM CDT, 10 AM MDT, 9 AM PDT
EU times: 5 PM GMT, 6 PM CET
If you prefer watching the webinar in French, Baptiste Assmann will be hosting this webinar in French on December 16th, at 2 PM (CET). You can register here.
HAProxy celebrates the release of version 2.3!

As a technical release, this version of HAProxy optimizes many low-level components, but it also adds brand new features users have been waiting for, including:

Proxying of Syslog over both UDP and TCP

OpenTracing support

SSL / TLS enhancements

Improved caching

More metrics for HTTP/2 and DNS
Join us to learn about each addition and get a glimpse of where the HAProxy load balancer is headed in the future!

Speaker: Daniel Corbett