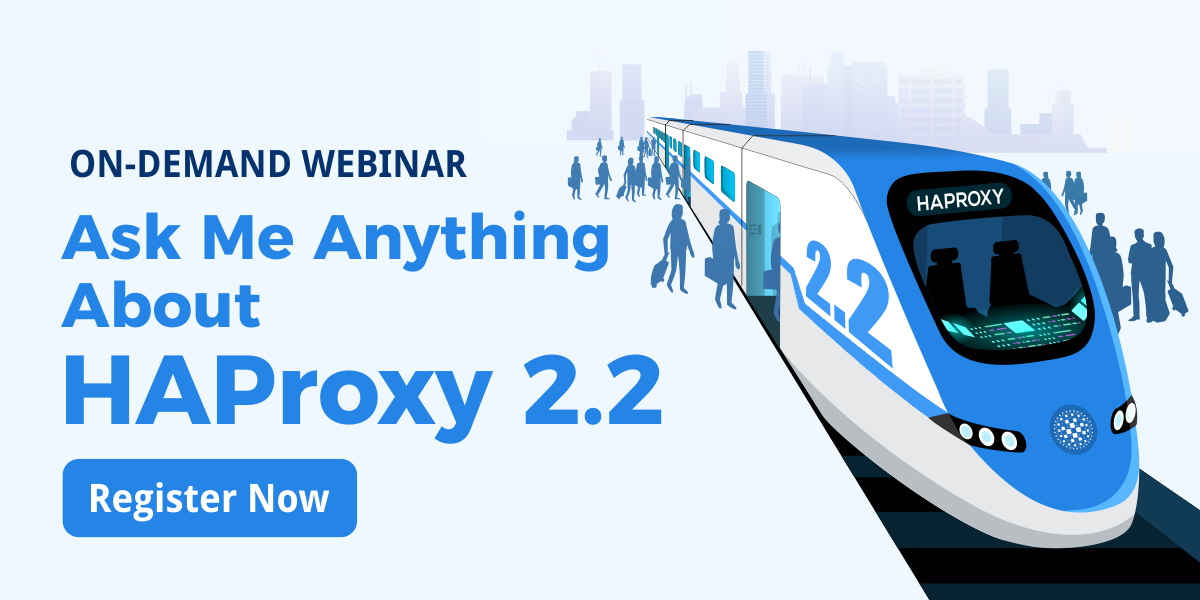 If you missed the webinar about HAProxy 2.2, you can watch it on-demand. HAProxy 2.2 adds many exciting features, including:
fully dynamic SSL certificate storage;

a native response generator;

advanced ring buffer logging with Syslog over TCP;

security hardening;

improved observability and debugging capabilities;

more customizable error handling;

improved, flexible health check system.
In this Ask Me Anything session, we had a panel of experts answering questions from the audience. We dived into specifics regarding the new features, suggested when to use them, and explained how to get the most out of this version of HAProxy!