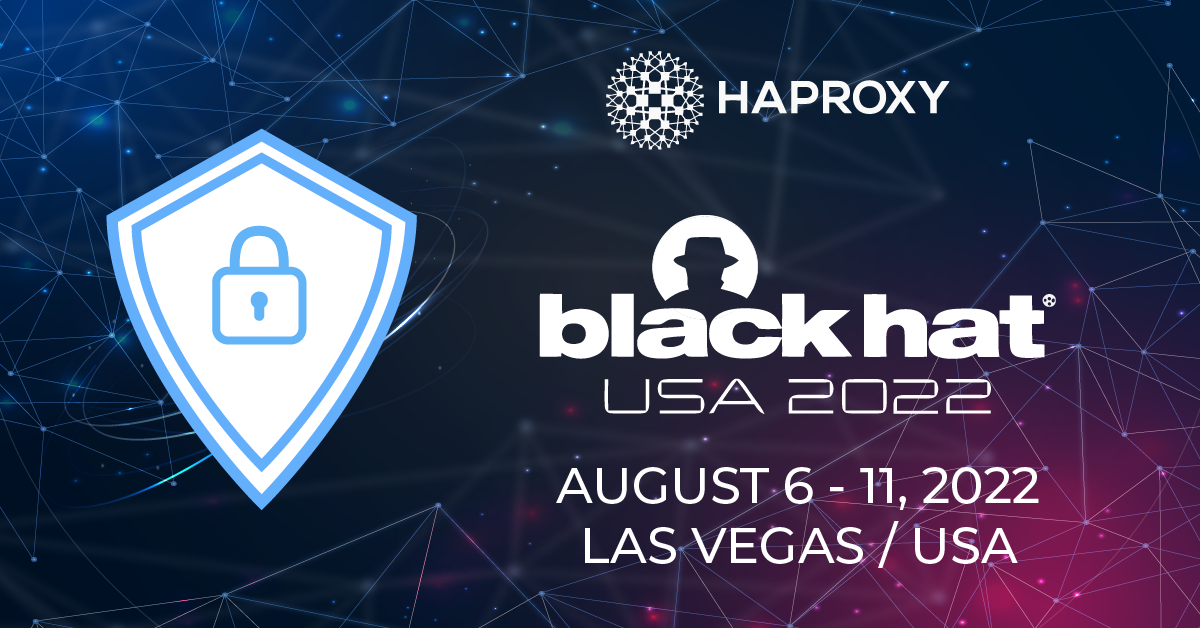 HAProxy Technologies is excited to announce its presence at the 25th Black Hat USA. After a quarter century of bringing together the top minds of the cyber security community, Black Hat 2022 will be taking place from the 6-11 of August both virtually and in person, in Las Vegas, Nevada.
Beginning with four days of training sessions by experts from around the globe, guests will then be able to visit HAProxy Technologies' booth in the Business Hall on the 10th and 11th. The Business Hall provides networking opportunities with thousands of InfoSec professionals, as well as the opportunity to evaluate a broad range of security products.
Admission also includes access to a range of Sponsored Sessions, where you will find our principal solutions architect Nenad Merdanovic giving a talk on « Application Delivery at the Core of a Multilayered Security Model« :
In recent years, application delivery requirements have rapidly evolved to combat the increasing size and sophistication of security threats. Organizations need a multi-layered approach to security, where measures are implemented at every layer, from the edge all the way to the application.

By combining its products, HAProxy Technologies provides the industry's first end-to-end application delivery platform that simplifies security measures like DDoS protection, bot management, and web application firewall filtering. Techniques like machine learning allow continuous tuning. In this talk, you will learn how the components of the platform work together to secure an application or API.
Please get in touch via the contact form if you'd like to book time at the booth to speak with us regarding all things security. Our fingers are twitching over the keyboard at everything to be learnt at this event, and we can't wait to see you there!