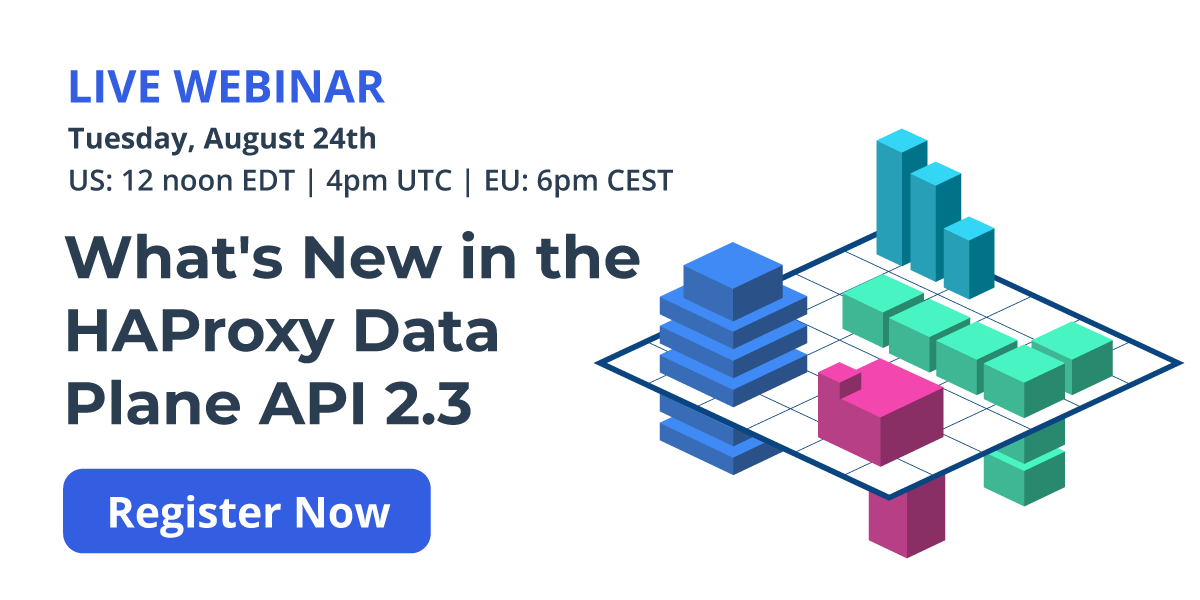 The webinar will be held on Tuesday, August 24th.
US times: 12 noon EST, 11 am CDT,  10am MDT, 9am PST
EU times: 6 pm CEST, 7 pm EET
Worldwide: 4 pm UTC
The HAProxy Data Plane API enables remote, dynamic configuration of your HAProxy load balancers. Version 2.3 of the API adds:
service discovery for AWS EC2 instances and Auto Scaling groups,

the ability to view, add, and remove HAProxy ACLs,

support for forwarding API logs to a remote Syslog server,

expanded support for validation of your configuration,

support for storing configuration settings in a YAML or HCL file,

and more!
Join our webinar to learn more about these exciting changes and ask questions!
Speaker: Chad Lavoie