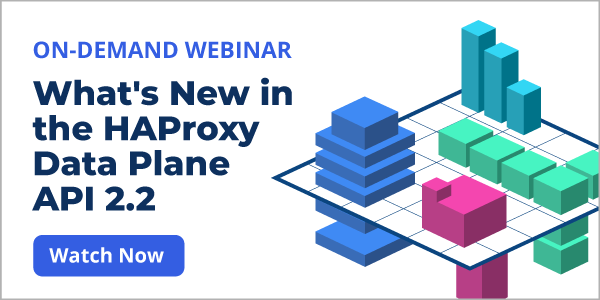 The HAProxy Data Plane API enables remote, dynamic configuration of your HAProxy load balancers. 
Version 2.2 lays the foundation for first-class service discovery and introduces native support for Consul. Consul is a popular service discovery platform. You can now register the API as a Consul client, meaning you can populate backend server pools from information pulled from Consul servers. The release also adds the ability to manage files besides the HAProxy configuration. You can now store and manage SSL certificates, Map files, and SPOE configuration files.
Join our webinar to learn more about these exciting changes and ask questions!
Speaker: Chad Lavoie