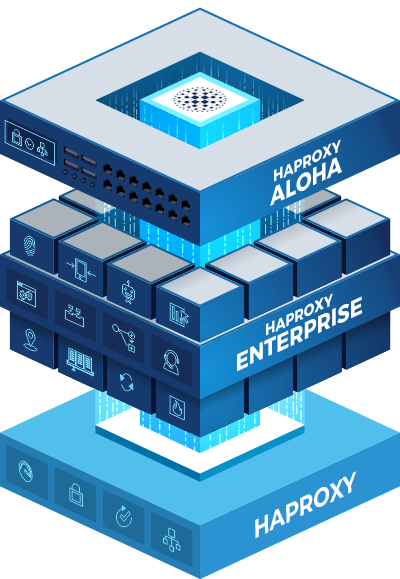 Appliance physique ou virtuelle

HAProxy ALOHA
Basé sur HAProxy Enterprise, HAProxy ALOHA est un répartiteur de charge matériel ou virtuel plug-and-play de couches 4 et 7.
Son interface graphique conviviale gère un nombre illimité de serveurs backend. Ce système dédié simple à installer fournit aux entreprises une répartition de charge performante pour leurs services critiques.
Le répartiteur de charge matériel ALOHA vous offre plus que les autres types de pare-feu grâce à la technologie brevetée PacketShield. Vous bénéficiez d'une protection DDoS au niveau du protocole. Le trafic illégitime est filtré à vitesse réelle.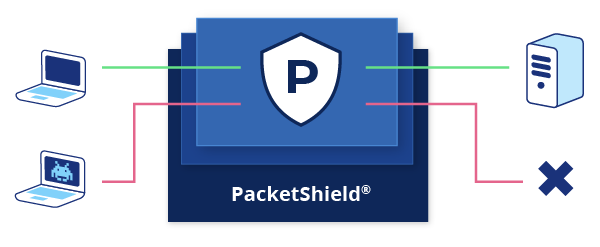 Appliance physique ou virtuelle

HAProxy ALOHA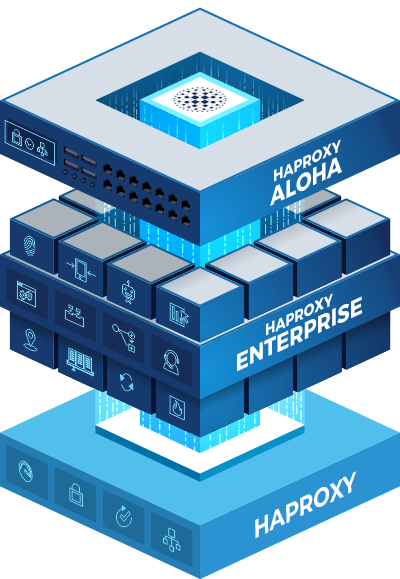 A plug-and-play hardware or virtual load balancer based on HAProxy Enterprise that supports proxying at Layer 4 and Layer 7. Its simple graphical interface, easy installation, and no limit on backend servers make it ideal for companies looking for a dedicated system to ensure high-performance load distribution for critical services.
ALOHA Hardware Load Balancer adds patented PacketShield technology, providing protocol-level DDoS protection that filters illegitimate traffic at line rate, outperforming other types of firewalls.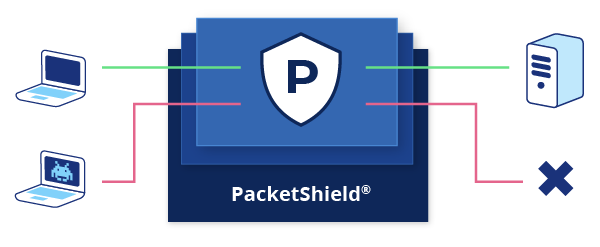 Répartiteur de charge physique
HAProxy ALOHA
Les entreprises actuelles attendent de leur solution tout à la fois fiabilité, performance, facilité d'intégration, sécurité avancée et fonctionnalités extensibles. Le répartiteur de charge physique HAProxy ALOHA propose une appliance extrêmement puissante, plug-and-play, et déployable dans n'importe quel environnement. Grâce à son interface graphique conviviale et à son système de modèles, son déploiement et sa configuration sont particulièrement aisés.
Répartiteur de charge virtuel
HAProxy ALOHA
Avec le répartiteur de charge virtuel HAProxy, vous déployez de nouvelles applications en quelques minutes. Son interface graphique et son système de modèles de configuration le rendent particulièrement simple à utiliser. L'appliance virtuelle ALOHA offre les mêmes fonctions de répartition de charge des applications et des réseaux (couches 7 et 4) que l'appliance physique, sans compromis sur la performance.
Features
HAProxy ALOHA
Hardware Load Balancer
HAProxy ALOHA
Virtual Load Balancer
High Availability: VRRP
High Availability: Route Health Injection
IP Routing/Filtering
Layer 3/4 Load Balancing
Layer 7 Application Delivery Controller
SYN Flood Protection
Packetshield
Operating System
Reverse Proxy Mode
Transparent Mode
Session Persistance Synchronization in Cluster
Dynamic Updates
HAProxy ALOHA
Hardware Load Balancer
HAProxy ALOHA
Virtual Load Balancer
ACL
Map Files
TLS Ticket Keys
Security
HAProxy ALOHA
Hardware Load Balancer
HAProxy ALOHA
Virtual Load Balancer
Antibot
Sanitize
Fingerprint
Performance
HAProxy ALOHA
Hardware Load Balancer
HAProxy ALOHA
Virtual Load Balancer
System Tuning
Embedded
Embedded
Bandwidth
10 Gb/s
Dependent on hardware
HTTP conn/s (no keep-alive)
64,000 (on ALB5200)
Dependent on hardware
HTTP req/s (keep-alive)
200,000
Dependent on hardware
High Performance SSL
Embedded
Hardware + Embedded
Administration
HAProxy ALOHA
Hardware Load Balancer
HAProxy ALOHA
Virtual Load Balancer
SNMP Monitoring Statistics
Configuration Synchronization
Web User Interface
Syslog Server
Local buffer
Local buffer
Learn more
Learn more
Ask for a Quote
Request a Demo