Kubernetes Community Days Italy 2023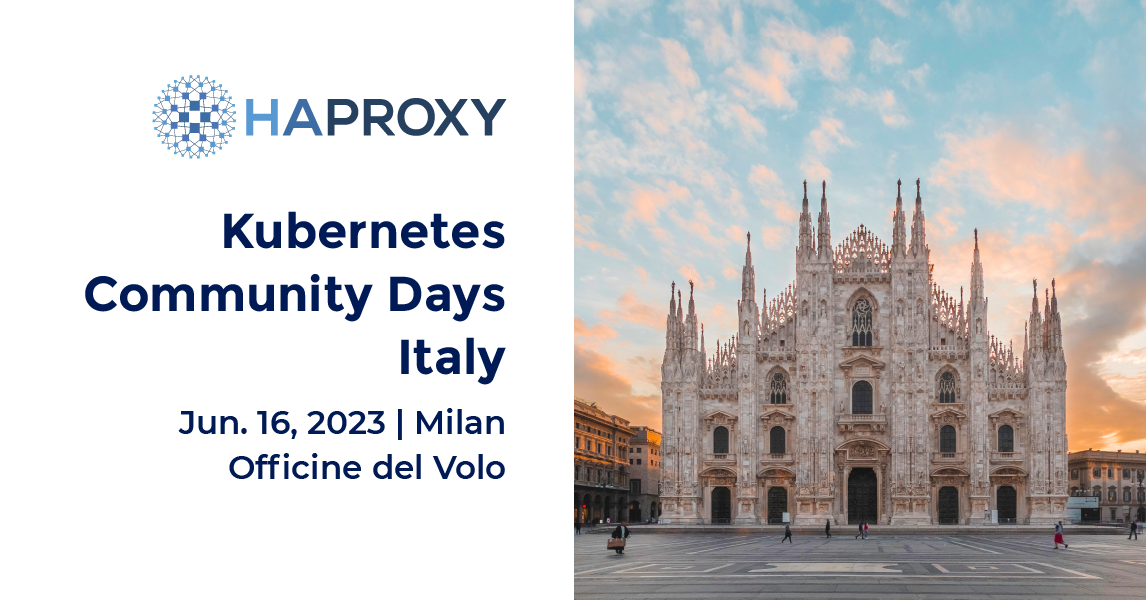 HAProxy Technologies will be attending the Kubernetes Community Days Italy 2023 on Friday, June 16, 2023, at Officine del Volo in Milan.
This event is organized by the Italian Kubernetes Community and aims to foster knowledge sharing and create a safe space for discussions on open-source and Cloud Native topics.
Kubernetes Community Days will provide an excellent platform for exchanging know-how, stories, and experiences among industry experts, up-and-comers, Cloud Native enthusiasts, and evangelists.
Visit our booth during the event and discover more about HAProxy Technologies and how we can assist you in building your ideal cloud solution.If you would like to schedule a meeting with us at the booth, please use the contact form to get in touch.
We look forward to meeting you and joining this vibrant and dynamic community.