EuroBSDCon, 2023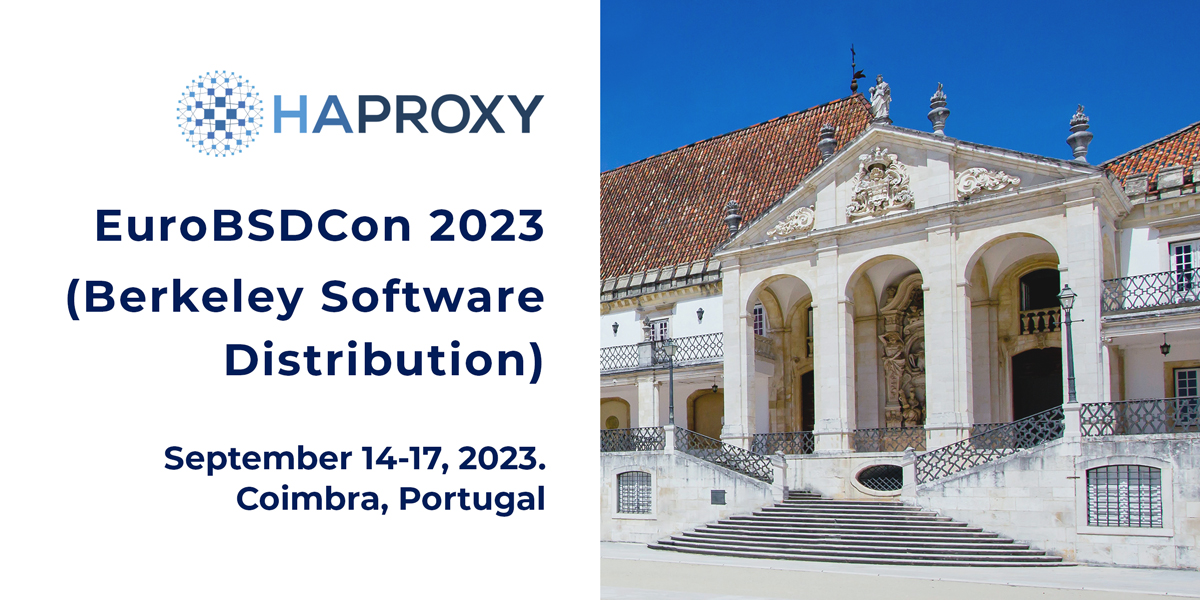 HAProxy Technologies will continue its support as a sponsor of the EuroBSDCon, scheduled in Coimbra from September 14 to 17, 2023.
This European technical conference brings together users and developers working on and with 4.4BSD (Berkeley Software Distribution) based operating systems family and related projects.
As EuroBSDCon continues to inspire knowledge exchange, spark conversations, and drive technological progress, we are eager to contribute to its success.
See you there.