Kernel Recipes, 2023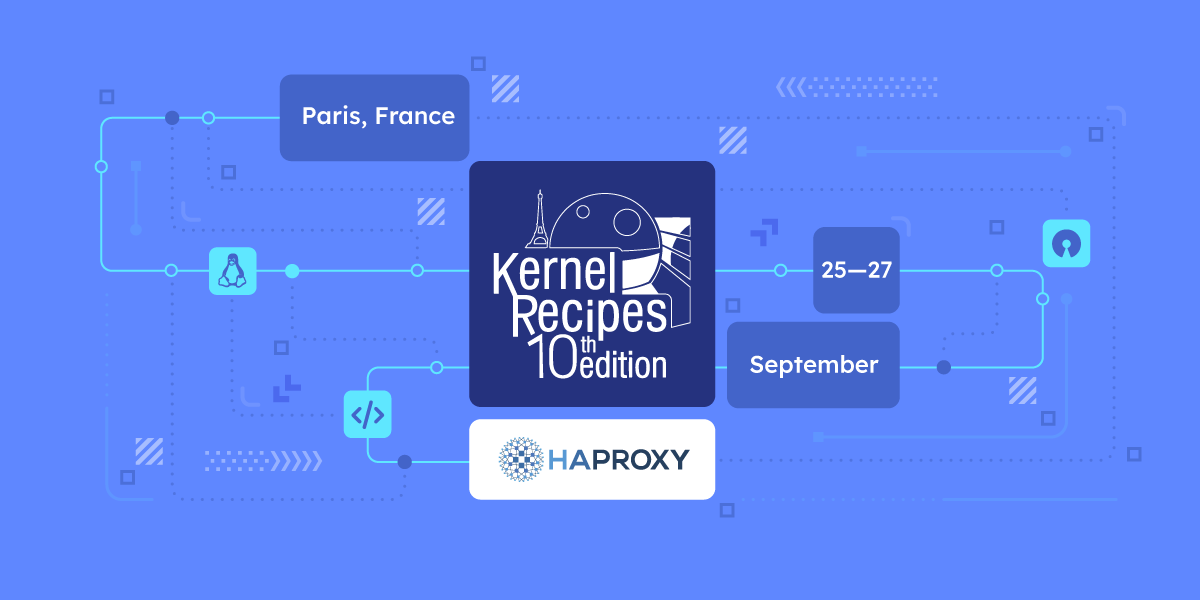 HAProxy Technologies will once again be supporting the upcoming Kernel Recipes conference. This unique event is scheduled to take place from September 25 to 27, 2023, in Paris.
Kernel Recipes is known for its engaging atmosphere, providing a valuable platform for knowledge sharing, learning, and collaborative contributions.
See you there.