RSA Conference 2023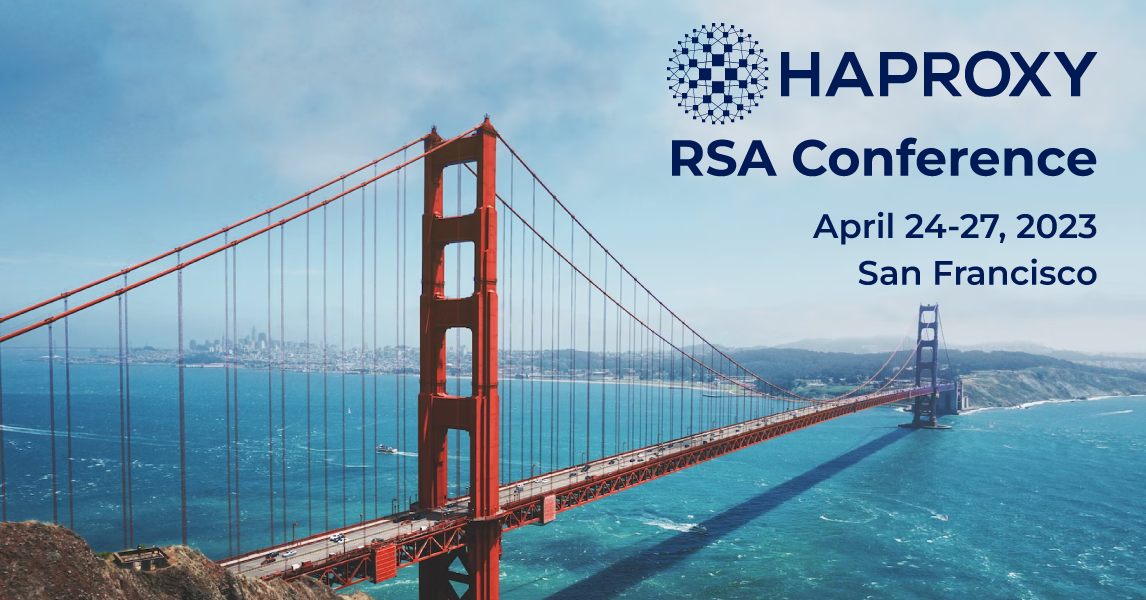 HAProxy Technologies is excited to announce its presence at the RSA Conference in San Francisco from 24 – 27 April, 2023.
We're looking forward to participating in this global event for the cybersecurity community! RSAC is where the security industry converges to discuss current and future concerns and have access to the experts, unbiased content, and ideas that help enable individuals and companies to advance their cybersecurity architecture and build stronger and smarter teams.
We'll be at booth #5178 if you'd like to stop by and say hello. We'll also have some goodies for you.
Please get in touch via the contact form if you'd like to book time at the booth to speak with us regarding all things cybersecurity.
See you there!