-

Amsterdam, The Netherlands
KubeCon + CloudNativeCon Europe 2023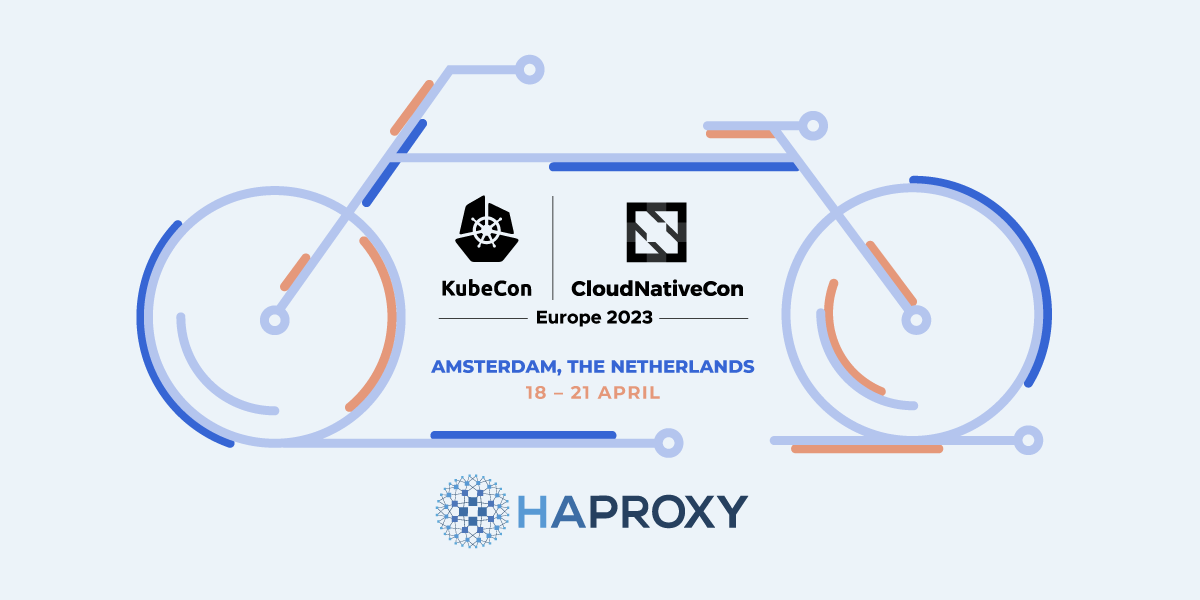 HAProxy Technologies is excited to announce its presence at the 2023 KubeCon Europe.
One of the most exciting events of the annual cloud computing industry calendar, KubeCon 2023, will be taking place from 18 – 21 April, both virtually and in person, in Amsterdam, The Netherlands.
Beginning with two days of pre-event programming featuring workshops and networking opportunities, guests will then be able to visit HAProxy Technologies' booth in the Main Hall from 18 – 21 April this year. You can also chat with us at our virtual booth and join our live sessions!
The diverse array of vendors present provides networking opportunities with thousands of industry professionals and the opportunity to become familiar with all things new in the cloud.
Please get in touch via the contact form if you'd like to book time at the booth to speak with us regarding all things cloud.
We can't wait to see you there!