KubeCon + CloudNativeCon Europe 2022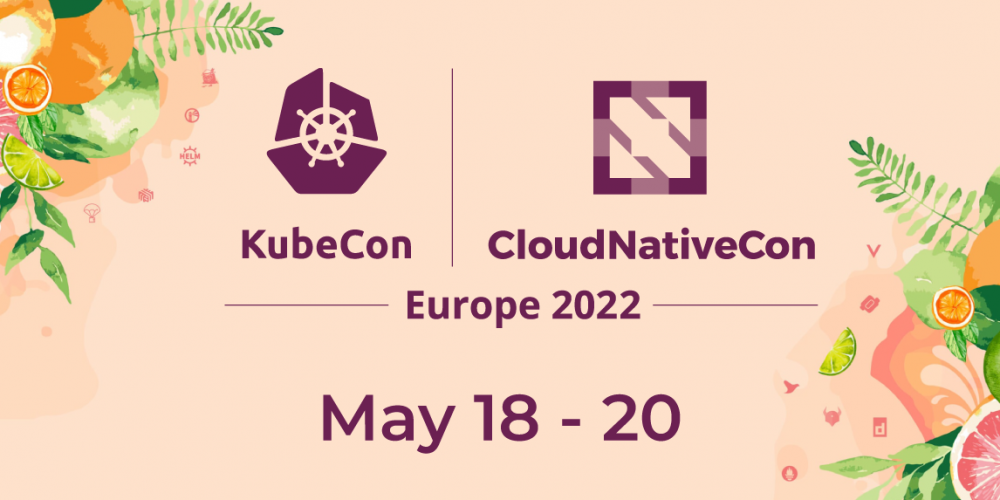 The Cloud Native Computing Foundation's flagship conference gathers adopters and technologists from leading open source and cloud-native communities in Valencia, Spain from 16 – 20 May 2022. If you're attending KubeCon in-person, visit us in Pavilion 1, booth S59.
If interested in learning more about the benefits of deploying HAProxy within your Kubernetes infrastructure, make sure to visit our in-person or virtual booth for a selection of different learning materials or to chat directly with our engineering or sales staff. We will be waiting for you. To shorten, the wait time, download our Kubernetes eBook now and learn how to route traffic to your pods faster, more reliably, and with improved security compared to any other ingress controller.
HAProxy Technologies will host several virtual live sessions during KubeCon Europe 2022:
"Secure Traffic Routing in a Container-Based Future with HAProxy Kubernetes Ingress Controller".
Session Details:

The great migration to the Kubernetes environment is well underway, but with a new platform comes new challenges. Join us in this half-hour discussion + Q&A to learn how you can utilize the HAProxy Kubernetes Ingress Controller to take advantage of the on-demand scalability and cost-optimization of Kubernetes while distributing traffic to your applications securely and reliably.

This container-based platform demands a unique load balancing solution, which is why our ingress controller also runs as a container with the unique ability to receive and relay traffic from the outside world.
Also built-in is a hardened WAF for increased app security, client request tracking for intelligent rate limiting, and the ability to route both the HTTP and raw TCP protocols — all packaged with superior observability and high reliability for which the HAProxy suite of products have come to be known.
Take a look at the complete schedule and mark the dates in your calendar!
HAProxy Virtual Live Session 1
Monday, 16th of May:
3:00 – 3:30 PM CET

1:00- 1:30 PM UTC

09:00-09:30 AM EDT
HAProxy Virtual Live Session 2
Tuesday, 17th of May:
3:00 – 3:30 PM CET

1:00- 1:30 PM UTC

09:00-09:30 AM EDT
HAProxy Virtual Live Session 3
Wednesday, 18th of May:
3:00 – 3:30 PM CET

1:00- 1:30 PM UTC

09:00-09:30 AM EDT
HAProxy Virtual Live Session 4
Thursday, 19th of May:
4:00 – 4:30 PM CET

2:00- 2:30 PM UTC

10:00-10:30 AM EDT
HAProxy Virtual Live Session 5
Friday, 20th of May:
3:30 – 4:00 PM CET

1:30 – 2:00 PM UTC

09:30-10:00 AM EDT