HAProxy on 5G Edge: Practical Advice for Load Balancing at the Network Edge
There's been a lot of talk about "the network edge" — but what does that really mean in the context of your architecture?
With the proliferation of high-speed 5G networks, a whole new world of immersive experiences will be unlocked, but their development could result in unforeseen architectural challenges.
This session will review Verizon's 5G Edge infrastructure that enables developers to deploy compute resources geographically closer to users than ever before, via Wavelength Zones.
In this talk, we will explore how you can leverage HAProxy Enterprise on Verizon 5G Edge to enable a highly-available load balancer as part of your mobile edge computing architecture. Moreover, we will demonstrate how Terraform and the HAProxy Data Plane API can be used to automate the deployment of the 5G Edge reference architecture.
Slide Deck
Here you can view the slides used in this presentation if you'd like a quick overview of what was shown during the talk.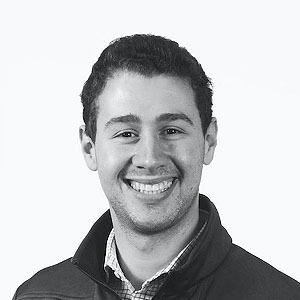 Robert Belson
Strategy Analyst, Verizon
Robert joined Verizon's Corporate Strategy team in October 2019 and is principally focused on leading their Developer Relations efforts for 5G Edge, Verizon's edge computing portfolio. In this capacity, he serves as Editor-in-Chief of their corporate engineering blog, designs developer tutorials & training modules, and works with large enterprise customers to solve their business challenges using automation, hybrid networking, and the edge cloud. Prior to Verizon, he served as a Network Architect for a blockchain infrastructure project, supporting a number of network planning initiatives to mitigate cybersecurity risks.
Organizations rapidly deploy HAProxy products to deliver websites and applications with the utmost performance, observability and security at any scale and in any environment. Looking for more stories?