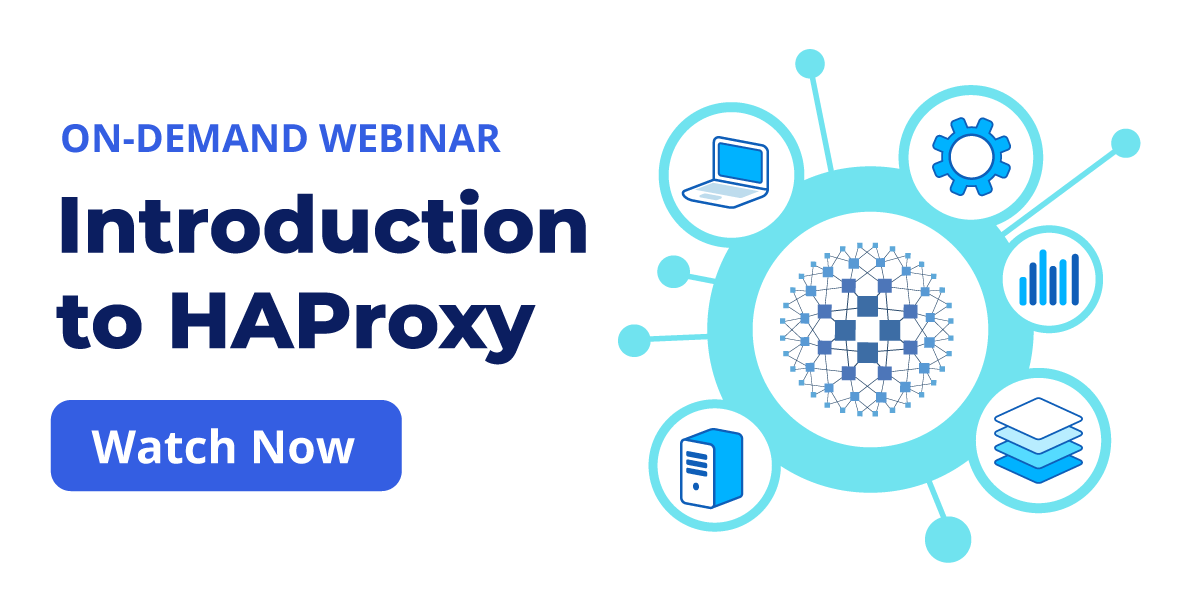 Want to continue learning? Register for our live webinar: HAProxy Skills Lab: Diagnosing Simple Problems.
If you prefer watching this webinar in French click here.
Are you new to using the HAProxy? Are you new to load balancing in general?
In this webinar, you will take your first steps with HAProxy. Learn the benefits of load balancing for achieving reliable uptime for your websites and applications. Get an understanding of where the software fits in your network. 
We'll cover:
An overview of the problems HAProxy solves

How traffic flows through the load balancer

An introduction to HAProxy concepts and configuration
Speaker: Chad Lavoie